Coffee in North Korea
Are you addicted to coffee? Well, good news for North Korea travelers. So is Pyongyang! Here are some of the better coffee shops in town:
PYONGYANG HOTEL CAFE
This charming cafe is located adjacent to the Pyongyang Hotel, which is situated along the Taedong River in between the Pyongyang Grand Theatre and the Taedong Bridge. Coffee here, like in most other cafes, run about $3-4 USD a cup. But unlike some of the other cafes (notably the Yanggakdo Hotel cafe) that serve instant powdered coffee, this place uses actual ground beans and has a decent espresso machine.
Local barista at this Pyongyang cafe:
For anyone who has been to South Korea, you will have experienced the waffle craze. Now you can find waffles in North Korea too!
Here are other parts of the menu (for those of you who read Korean, notice the Koreanization of "cappuccino"):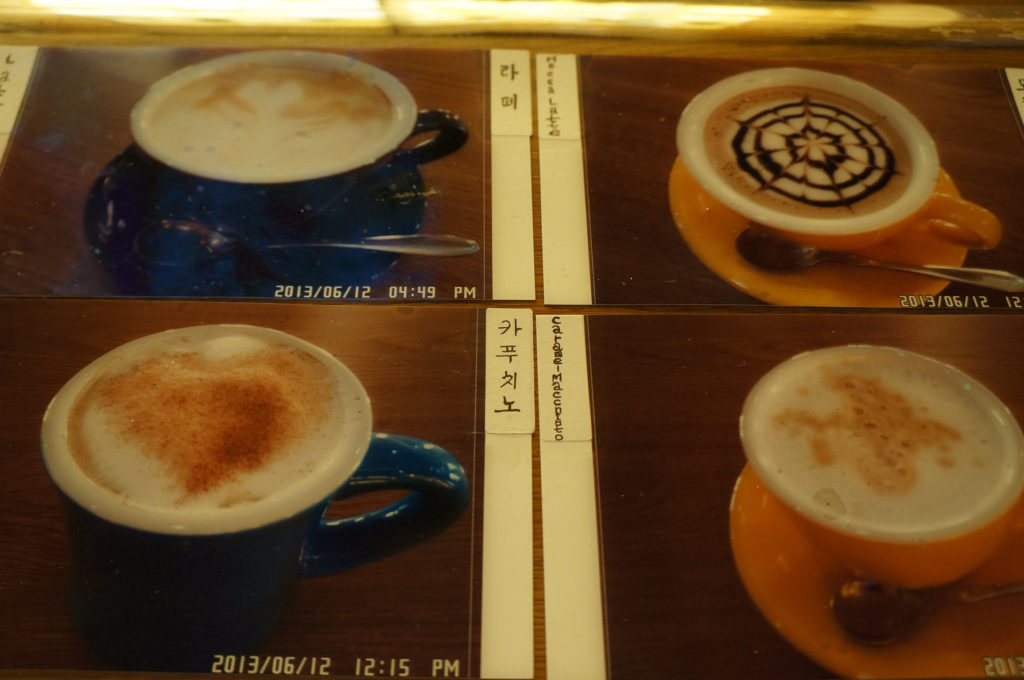 HAEDANGHWA HEALTH COMPLEX CAFE
There's a new health complex in town! It's run by the domestic company "Haedanghwa" which has opened up restaurants and establishments in the DPRK, as well as abroad in China and other parts of Asia and Europe. This fancy health complex located on the newly built Changjon Street is complete with a gym, sauna, massage rooms, karaoke, restaurants, banquet hall and of course, a cafe! Best of all, it's open to foreigners.
HELMUT SACHERS COFFEE SHOP
This quaint coffee shop is adjacent to the Kim Il Sung square, next to the Central Art Museum, and it features Viennese-style steam coffee. It has tasty brownie bites, and coffee that is topped with whipped cream, a nice taste of home when you're traveling in Pyongyang. A cup of "wiener" or 윈나 coffee will run you about 4 USD.
PYONGYANG HOTEL CAFE 1ST FLOOR
Underneath the Pyongyang Hotel Cafe we discuss above, there is another coffee shop under completely separate management that serves coffee, tea and shakes!
Sign outside advertising their menu: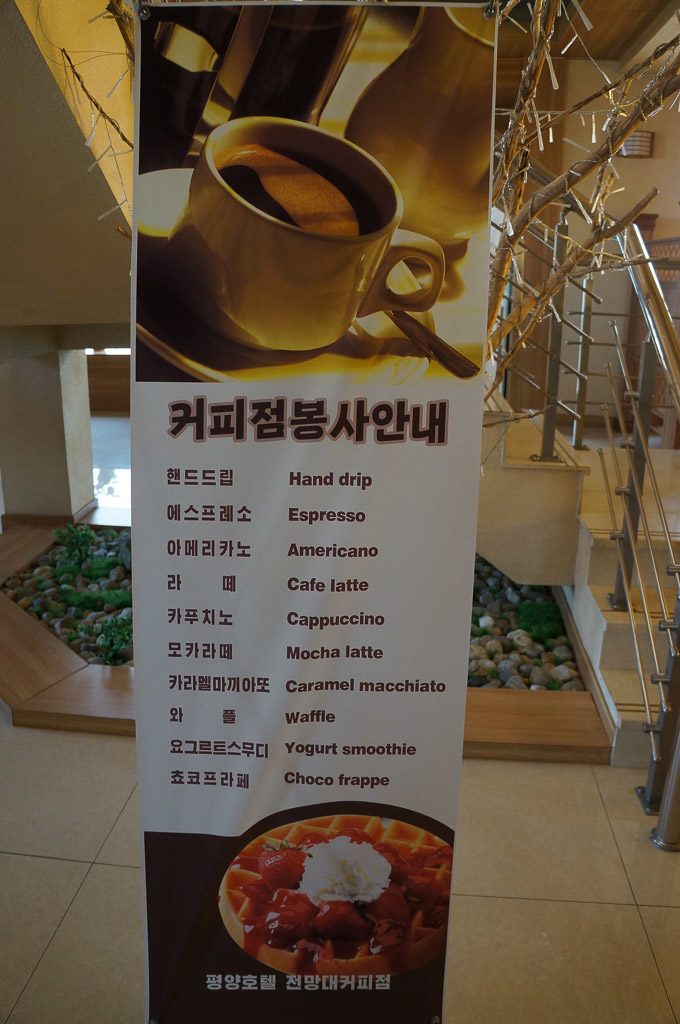 This great banana shake is probably a few US dollars, but luckily, it was on the house for us:
SUNAN INTERNATIONAL AIRPORT COFFEE SHOP
Most people would be surprised to know that the Sunan International Airport in Pyongyang (which is undergoing expansion) has a coffee shop. It's in a small building next to the current, temporary structure.
Cappuccino here is not too bad, and it's served with a little nilla wafer.
—
As we try more coffee in North Korea, we'll keep updating this list. Stay tuned!
To taste the North Korea brew for yourself, join any one of our exciting 2013 or 2014 DPRK tours.