Day of the Sun in North Korea – 110th Birthday Anniversary of President Kim Il Sung
Today, April 15, 2022, is a massive day in North Korea, marking the 110th birthday anniversary of President Kim Il Sung. Known locally as 'Day of the Sun' it's a big celebration annually, but jubilee dates like this are a particularly big deal.
President Kim Il Sung is the founding father of North Korea and its guiding ideology, Juche. He's an extremely revered figure in North Korea, his efforts credited locally for the liberation of Korea from Japanese rule, victory in the Korean War and the subsequent building of an independent state of self-reliance that we see today. President Kim Il Sung's birthday is so significant that it forms the first day of the year under the 'Juche' calendar, used alongside the Gregorian calendar in North Korea.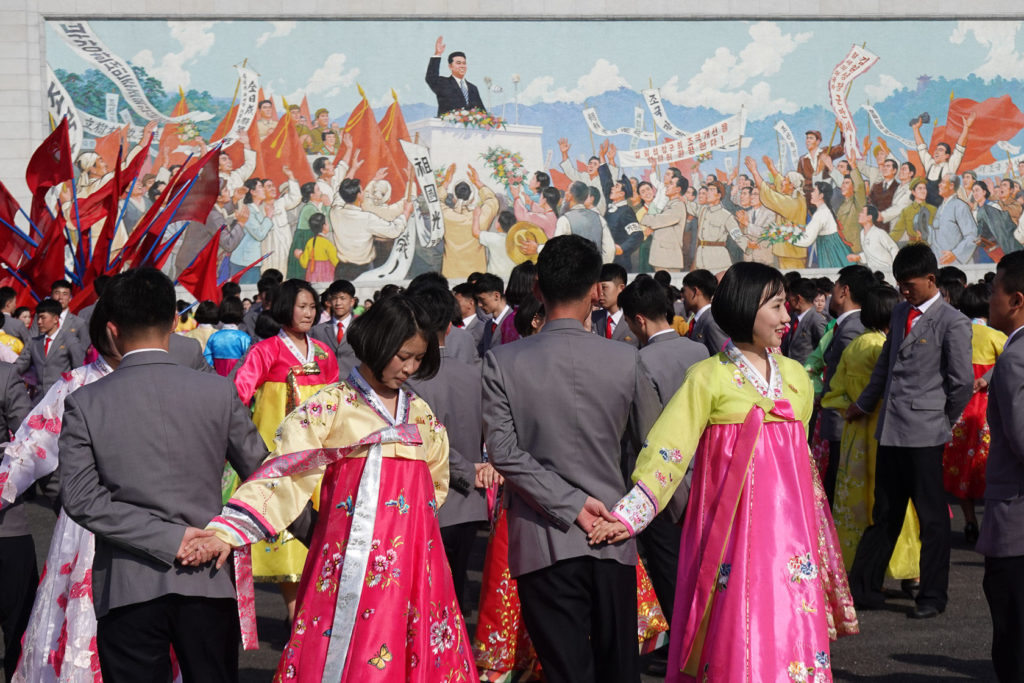 Day of the Sun festivities are a cornerstone to our North Korea tours, we're there every year (Covid permitting!) to revel alongside locals in the park, attend special exhibitions, and actively participate in Mass Dance events, a travel experience you'll certainly never forget. The Day of the Sun is an electric atmosphere of patriotism, and an opportunity to witness North Korea in all its glory.
Celebrations are elaborate, and don't all occur on April 15 itself. Planning begins months in advance, and historically includes large-scale events as military parades, torchlight processions, and art and sporting exhibitions, typically to international media attention.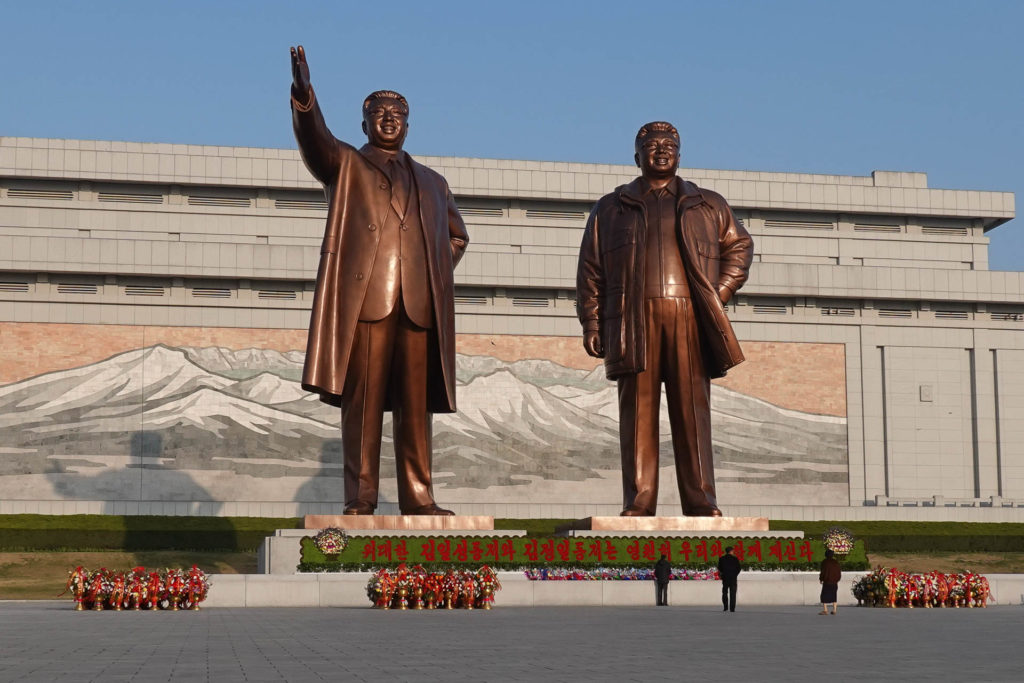 On the day itself, locals dust off formal and bright traditional dress and flock to statues of President Kim Il Sung and Chairman Kim Jong Il to lay flowers, an important customary gesture in North Korean culture. It's a public holiday, and you'll find locals out with families enjoying soju-fuelled picnics, and time spent with the children at an amusement park, ice rink or bowling alley, not unlike anywhere else in the world on days of national significance. The streets will be lined with decorations and North Korean flags, and massive fireworks displays often close out the evening.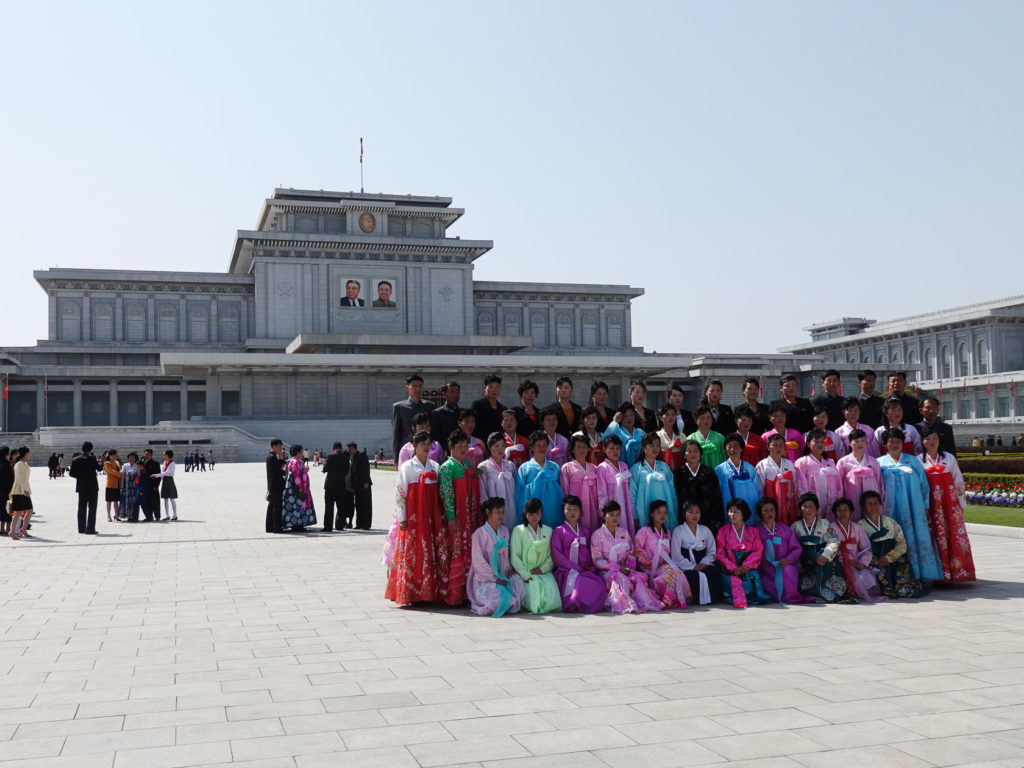 People also take this time to visit significant political and 'revolutionary' sites locally, such as the Mangyongdae Native House (where President Kim Il Sung was born) and the Kumsusan Palace of the Sun (where President Kim Il Sung is laid to rest in state). We obtain special permission each year to visit the Kumsusan Palace of the Sun on the morning of April 15. The day is a celebration of President Kim Il Sung's life and achievements.
Special exhibitions such as the Kimilsungia Flower Festival open during the period of the Day of the Sun, art troupes hold theatre shows, and famous musical outfits such as the Pyongyang Orchestra will make commemorative performances. The Pyongyang Marathon is even tied to the celebrations, running on the Sunday leading up to the Day of the Sun each year.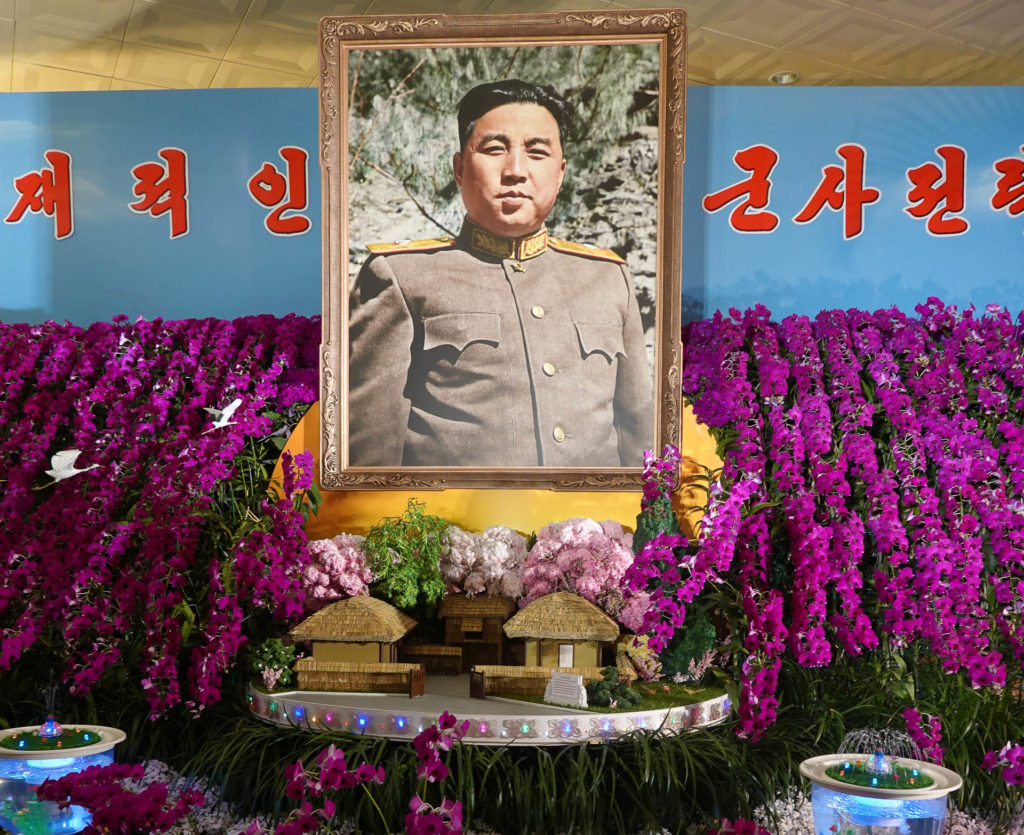 Foreign dignitaries are invited to attend celebrations, and often foreign journalists are welcome to travel to Pyongyang to cover the events. Friendship associations and organisations with ties to North Korea will pay floral tributes by presenting flower baskets both overseas and inside North Korea.
The Day of the Sun is no doubt an incredible time to be in North Korea. There's a lot going on, and our itineraries are action-packed shuttling between what's available on the day. While the Covid border closure prevents us from bringing you to the events in 2022, we're eager to share this memorable experience with you at Uri Tours when it once again becomes possible!