Liberation Day in North Korea – 75th Anniversary
Today marks the 75th anniversary of Korea's liberation from Japanese colonial rule on August 15, 1945. This is the only national holiday shared between both North and South Korea.
This is a major calendar date in North Korea, and key anniversaries every 5 or 10 years are particularly distinguished by important ceremonies and massive festivities. Liberation Day is one of celebration, commemorating the rebirth of the country from dark times of imperialist occupation and its prosperous future of independence and national unity ahead.
We run tours to Liberation Day festivities in North Korea annually, find below the important sites and activities which could feature on this special day!
Arch of Triumph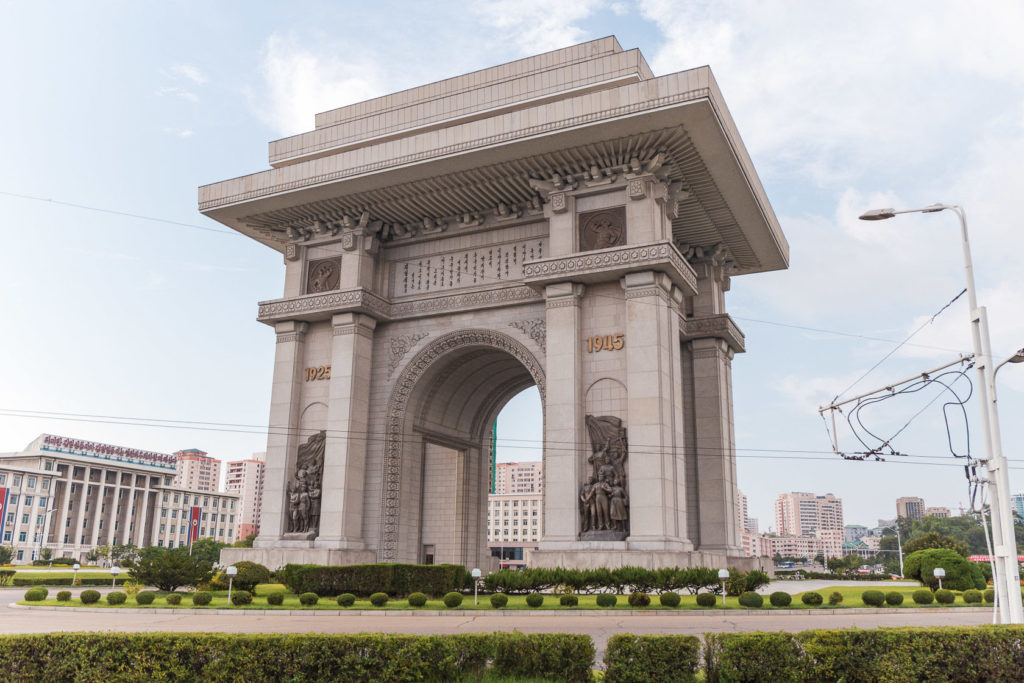 This is the most prominent monument to national liberation in North Korea. Standing at 60m high and 50m wide, it straddles the road at the foot of Moranbong Hill in Pyongyang and is often the first stop from the airport on our tours. The dates '1925 – 1945' signify the years of President Kim Il Sung's struggle for Korea's liberation from the Japanese. You can take a lift to the top for sprawling views of the capital. Beside the Arch of Triumph in the square, you'll find a colourful mural depicting Kim Il Sung delivering a historic speech given on his return to the capital after liberation.
Mangyongdae Native House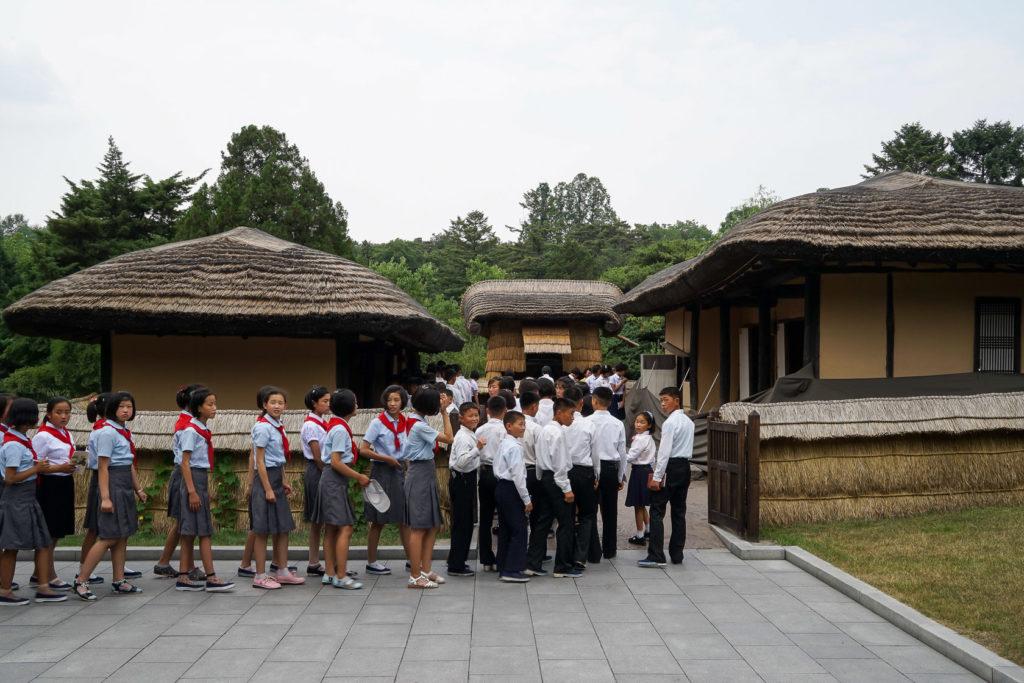 Mangyongdae Native House is a humble straw-thatched house in a serene park setting, said to be the birthplace and childhood home of President Kim Il Sung. This is a sacred site of revolutionary history to Koreans and relics have been preserved inside for viewing. Kim Il Sung left Mangyongdae as a young boy to embark on the struggle for national liberation (on 1925, as depicted on the Arch of Triumph), and there is an important mural depicting this moment in the surrounding park. On national holidays, locals often visit Mangyongdae Native House to see the early years of Kim Il Sung's life and pay their respects.
Revolutionary Martyrs' Cemetery
This hill-top cemetery on Mount Taesong in Pyongyang is where decorated soldiers who fought against Japanese colonialism are laid to rest. This includes those which passed away post-liberation who contributed to the struggle. Each grave features an individually sculptured bronze bust of the fallen. The most prominent figure buried here is Kim Jong Suk, who was Kim Il Sung's first wife (Kim Jong Il's mother, and Kim Jong Un's grandmother) who died in 1949 and is remembered as an anti-Japanese heroine. We often visit this cemetery after a visit to the Kumsusan Palace of the Sun, the mausoleum of Kim Il Sung and Kim Jong Il.
Mansudae Grand Monument & Korean Revolution Museum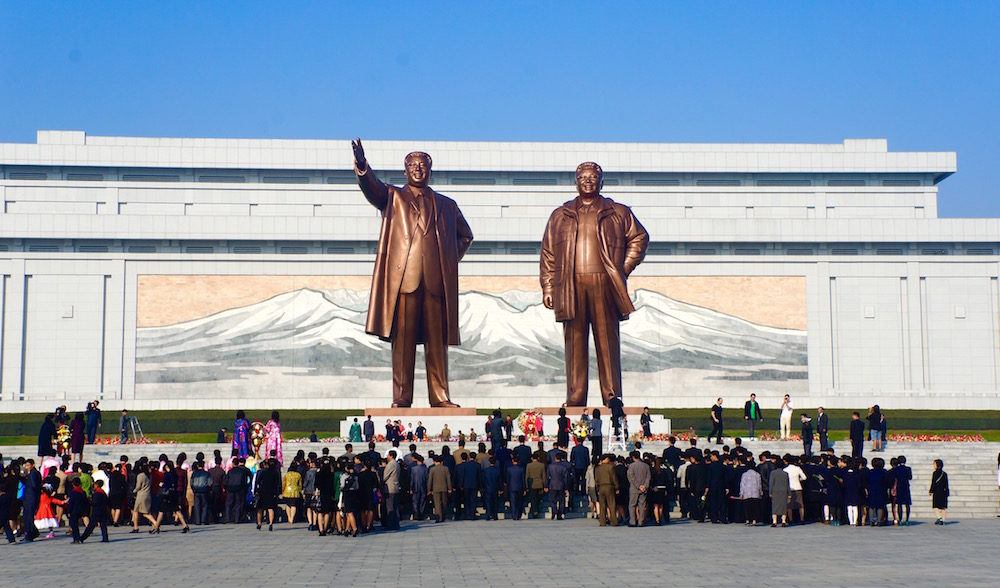 The Mansudae Grand Monument is a sacred site and consists of the largest statues of Kim Il Sung and Kim Jong Il in North Korea. It is common practice to visit here and lay flowers at the base, particularly on important national holidays. These statues are flanked by group sculptures on either side, one of which is a monument to the anti-Japanese revolutionary struggle. The building behind the Mansudae Grand Monument is the Korean Revolution Museum, which includes an exhaustive and chronological account of Kim Il Sung's activities leading to liberation.
Mass Dances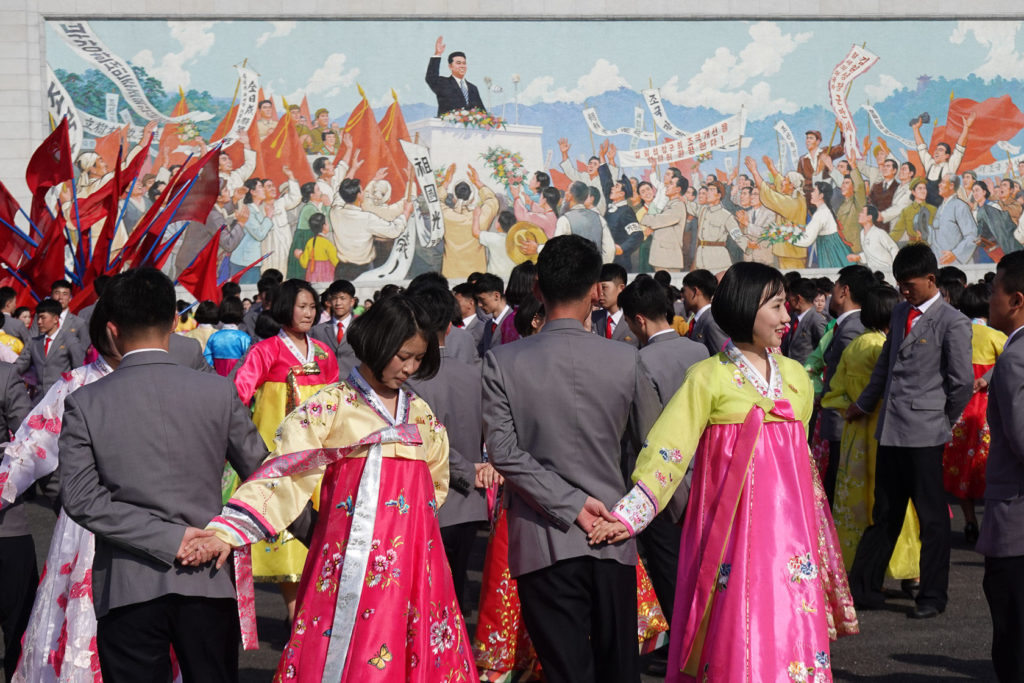 On national holidays, and weather permitting, you can expect to see colourful student-led mass dances held throughout Pyongyang in public squares. This can also happen right outside the Arch of Triumph, the perfect backdrop for Liberation Day celebrations beside the iconic mural of Kim Il Sung addressing the nation on his return to Pyongyang. As a foreigner, joining the dancing alongside locals is actively encouraged!
Military Parade
Military parades occur less often in North Korea than depicted by foreign media, typically only on important events, and witnessing it cannot be guaranteed. However, visiting the country over major anniversaries such as the 75th commemoration of Liberation Day will maximise your chances to see the Korean People's Army and their hardware rattle through the streets of Pyongyang!
Mass Games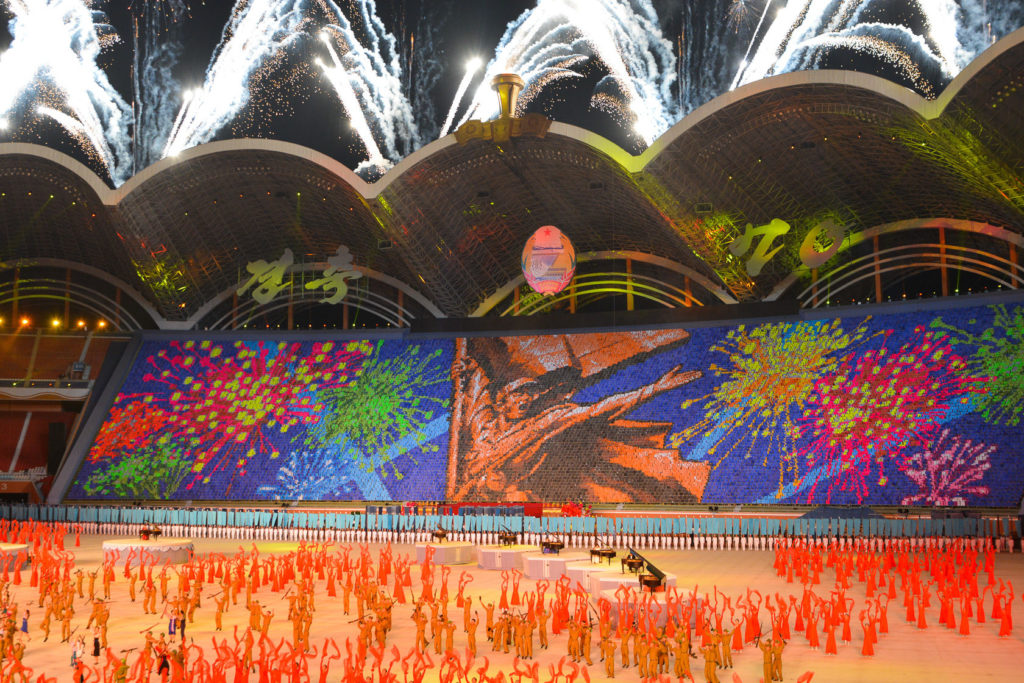 The Mass Games is the largest performance of its kind on earth, with up to 100,000 performers bringing you an artistic highlight reel of North Korea's history and culture. The Mass Games doesn't run every year, and in fact went on hiatus for five years until it's sudden return in 2018 for Foundation Day festivities. The Mass Games was confirmed for this year's 75th anniversary of Liberation Day, and traditionally when the Mass Games runs, aligning your tour between August – October is a good bet. Witnessing this performance will undoubtably be a highlight of any tour.
Picnics and Dancing
It would not be Liberation Day without informal dancing over a picnic blanket in Moranbong Park in Pyongyang. The summer weather this time of year lends itself to outside activities, and this is a great way to enjoy the vibes!
If you'd like to visit with us for Liberation Day, check out our upcoming group tours or contact us for a private tour or to enquire regarding the expected events!