North Korea Myths: Are All North Korea Tours the Same?
The gist of this myth, appearing often in online discussions about North Korean tourism, is that every traveler visiting North Korea must be on the same state-sanctioned tour and will be shuttled between the same sites, eat at the same restaurants and stay in the same (singular) hotel. This is certainly not the case, and we've laid out the facts here!
You can visit all corners of North Korea
This pretty much dispels the myth immediately. Over twenty cities and regions spanning all nine provinces of North Korea are open to tourism. You'll traverse urban hubs, rural towns and farming villages, scale mountain ranges and take in coastline views on both sides of the Korean peninsula. Most travel is by land on sealed and unsealed roads so you're certain to witness daily North Korean life as you pass by. Visiting it all would require a mammoth itinerary of roughly one month in-country — we hope you like kimchi!
There's far more to see and do than you think
Typically, North Korea group tours of between 2 to 5 nights will cover similar sights. Just as if you had limited time in Paris you wouldn't miss the Eiffel Tower and the Louvre, you wouldn't skip the Juche Tower or the War Museum on a visit to Pyongyang. As such, the itinerary on a short tour will consist of must-see highlights based on years of positive traveller feedback. Naturally, these recurring sites are the ones you'll find featured in photographs and blogs of even brief visits to North Korea.
But with more time, there are endless, lesser-visited alternatives. You could wander North Korea's ancient Buddhist hermitages, sit in on an English class at a provincial school, or tour the sets of Pyongyang's film studio. You can also follow local history at revolutionary sites, explore North Korea's creativity in an art gallery, or peek into regional industry at a cooperative farm. Perhaps you'd prefer to witness a magic show, a performance at the dolphinarium, or take to the water yourself in Pyongyang's premier water park. Hiking, cycling, skiing, surfing, standup paddleboarding, golfing, horse-riding and ultralight flights – it's all possible with us, you simply need the time!
You can choose where to stay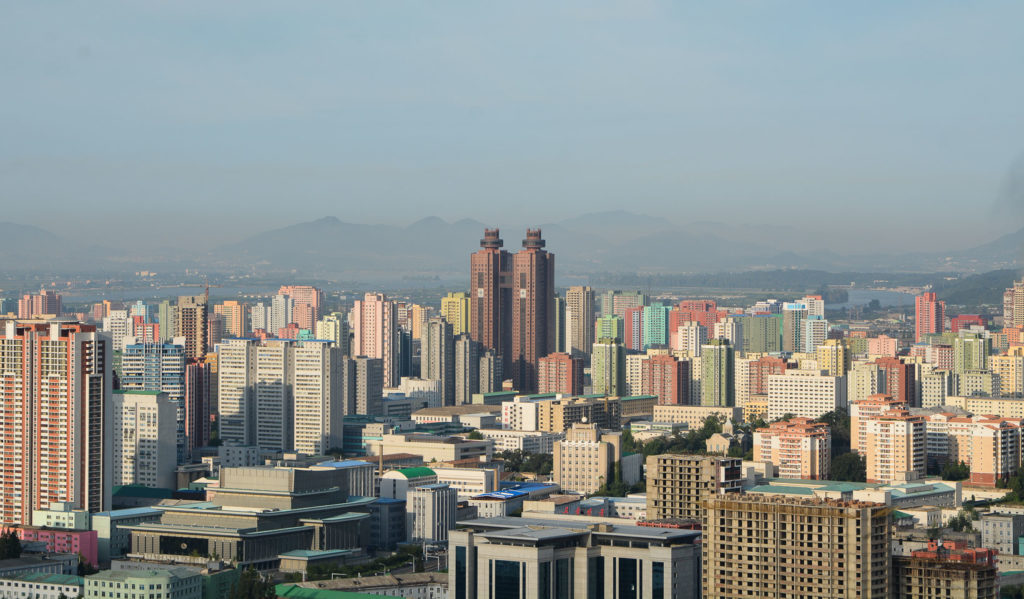 Those that are familiar with foreign documentaries or blogs on North Korea will have come across the Yanggakdo International Hotel. Situated on an island in the Taedong River, it's North Korea's largest hotel, and as the name suggests it's a hub for foreign guests visiting Pyongyang. Its capacity and comfort have secured the Yanggakdo International Hotel as the default option for tourists and delegations, including journalists, and as a result it's well documented in foreign media. You'd be forgiven for thinking it's the only option.
However, you don't have to stay at the Yanggakdo International Hotel. We even set the example here at Uri Tours, as we use the Koryo Hotel in the heart of Pyongyang, widely regarded as the capital's finest hotel, as our default accommodation. In Pyongyang alone there are at least a dozen hotels ranging in charm, quality and budget, and they can all be easily arranged if they take your fancy.
There's a wide variety of restaurant options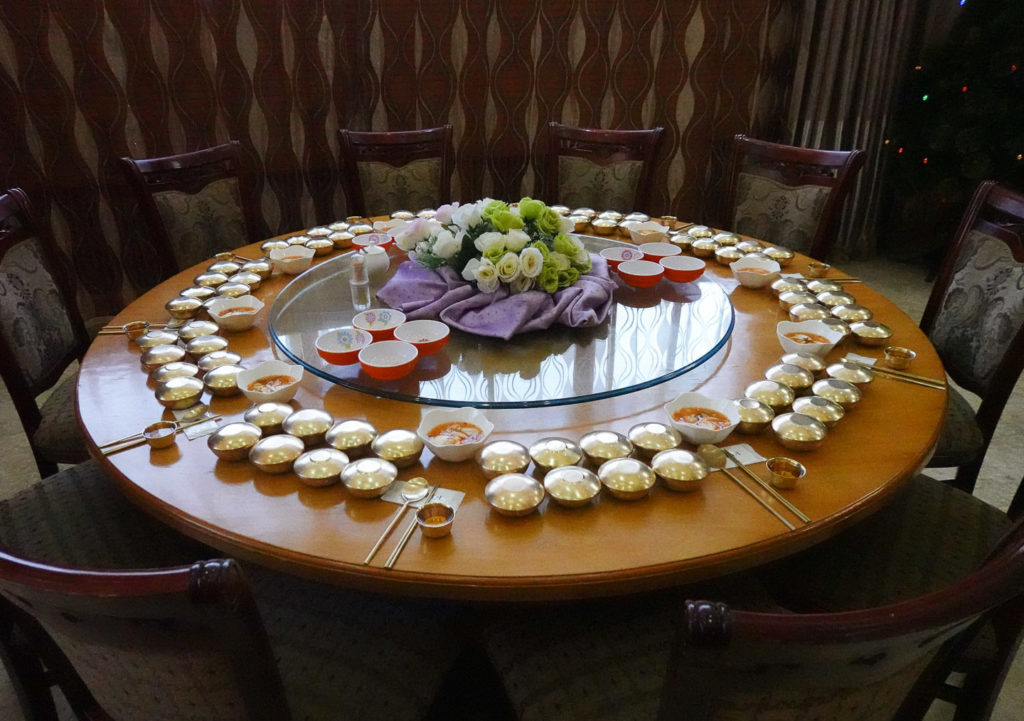 Eating authentic and delicious meals is an important part of travel and this is reflected in our North Korea tours. No, you won't always eat in your hotel or in restaurants owned by your travel company or strictly with other foreigners as the myth goes! We'll take you to renowned specialty restaurants for iconic dishes such as Korean BBQ, Pyongyang cold noodles, bibimbap or hotpot. You can expect table spreads of shared meats, vegetables and sides in traditional Korean style. We like to mix it up, and while today may be fresh seafood in a waterfront restaurant, tomorrow could be a lamb BBQ picnic on Mt. Ryongak in the sunshine. You could taste cold noodles in the famous Okryugwan Restaurant, dig into ginseng chicken with revolving restaurant views, or scout a spot on a secluded beach for a clambake. Need comfort food? Drop into the 'Sametaesong' fast-food chain for a hamburger or visit an Italian joint for pizza and pasta (yes, they have them!)
There is a prominent craft beer and coffee culture brewing in North Korea and we know all the best cafe and pub haunts for a tasty beverage.
There are many ports and methods of entry 
While flying to Pyongyang may be routine and convenient, it's not the only way to reach North Korea. There are land crossings along the Chinese border ranging between train, bus and foot crossings, and travel from Russia is possible by train. These methods all have their own procedures and are sure to offer differing experiences.
Travel directly between North Korea and South Korea is not possible as the countries are separated by the Korean Demilitarized Zone.
You can travel North Korea extensively if you want to!
Yes, North Korea is genuinely open to tourism for travellers just like you, with very few exceptions. It's true that you need to be on a guided tour in all cases, but you don't need to be a diplomatic VIP with government connections just to step foot inside North Korea, to traverse the far reaches of the country, or to experience its rich culture and untouched landscapes beyond the brochure monuments and museums. The process to arrange your tour is far simpler than most people expect.
Despite widely held misconceptions, your visit to North Korea will be seamless and as extensive as you desire it to be!
If you're interested in visiting North Korea, contact us and one of our tour managers will tailor the perfect itinerary for you.