North Korea's NOUL Tablet: Product Review
INTRODUCING THE NOUL TABLET: DPRK'S ALTERNATIVE TO THE IPAD MINI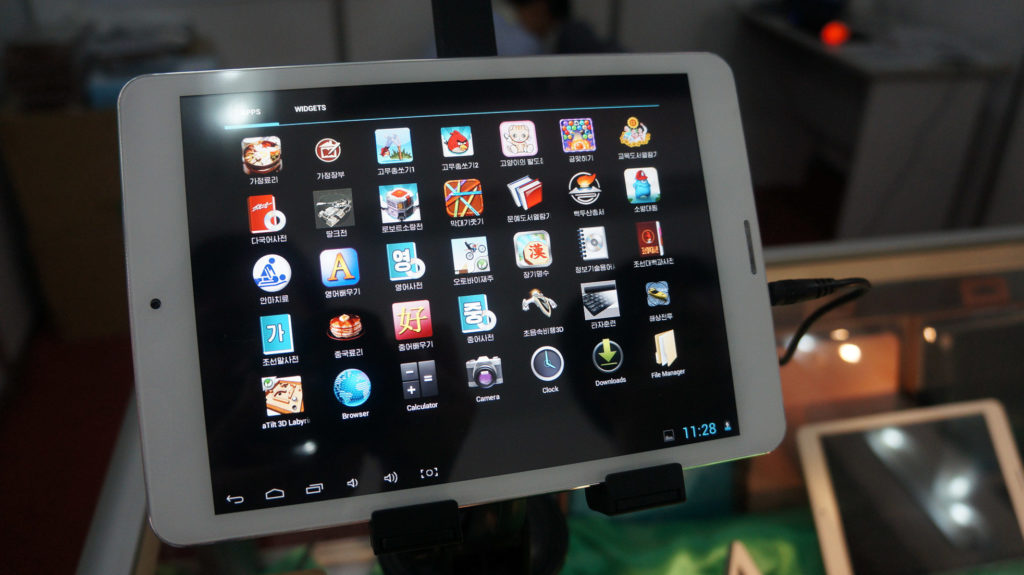 Disclaimer: We did not spend loads of time with this product, so this review is meant to be introductory. We would also like to mention that this is not the only tablet available in the DPRK as there are other tablet offerings across a number of DPRK companies which differ from the product described below. 
THE GOOD
NOVELTY FACTOR  It's from North Korea!
KOREAN APPS  This NOUL tablet features a line of North Korean apps, including Korean recipes, Korean to English and Chinese dictionaries, and a suite of proprietary productivity apps similar to Microsoft Office. It even has an instruction manual on how to give therapeutic massages. For gamers, you can play Angry Birds and Korean chess on this device.
FUNCTIONALITY The tablet, which is similar in size and feel to the iPad Air, features 16GB in storage and conveniently has built-in HDMI and microUSB ports. The camera was functional, but the sales rep was hard pressed to give us further specs like megapixel count and processor speed.
ACCESSORIES NOUL sells accessories including multi-colored covers similar to Apple's smart cover and bluetooth keyboards.
THE BAD
NO INTERNET You cannot connect to the Internet with this tablet. In the settings menu, there is no WIFI option, although there is an option to connect by ethernet or bluetooth. We confirmed, however, that custom units can be ordered with WIFI capabilities at the factory level.
LIMITED OPTIONS There is no option for expandable storage and the product comes only in the 16GB size.
SLOW APPS Some of the apps struggled to load but once it did, it was functional and informative.
PRICE $200USD. Although this product is currently designed mostly for the domestic population, it will be hard for this product to compete internationally with a range of sub-100USD tablets available elsewhere, like the Amazon Fire.
BOTTOMLINE
For $200 USD, you'll get a very sleek DPRK artifact that can be used to brush up on your (North) Korean language skills and cultural knowledge.
—
This product was found at the 10th Annual Pyongyang Autumn International Trade Fair held at the Three Revolution Exhibition Hall this week from September 22-27, 2014.
More photos from this event can be found on our Flickr page HERE.