Full Spread: North Korea's Tourism Calendar
The interwebs are ablaze with talk of a "sexy" new tourism calendar coming out of North Korea. Not only do we have all 12 steamy months for your viewing pleasure, we also have the real story behind this calendar.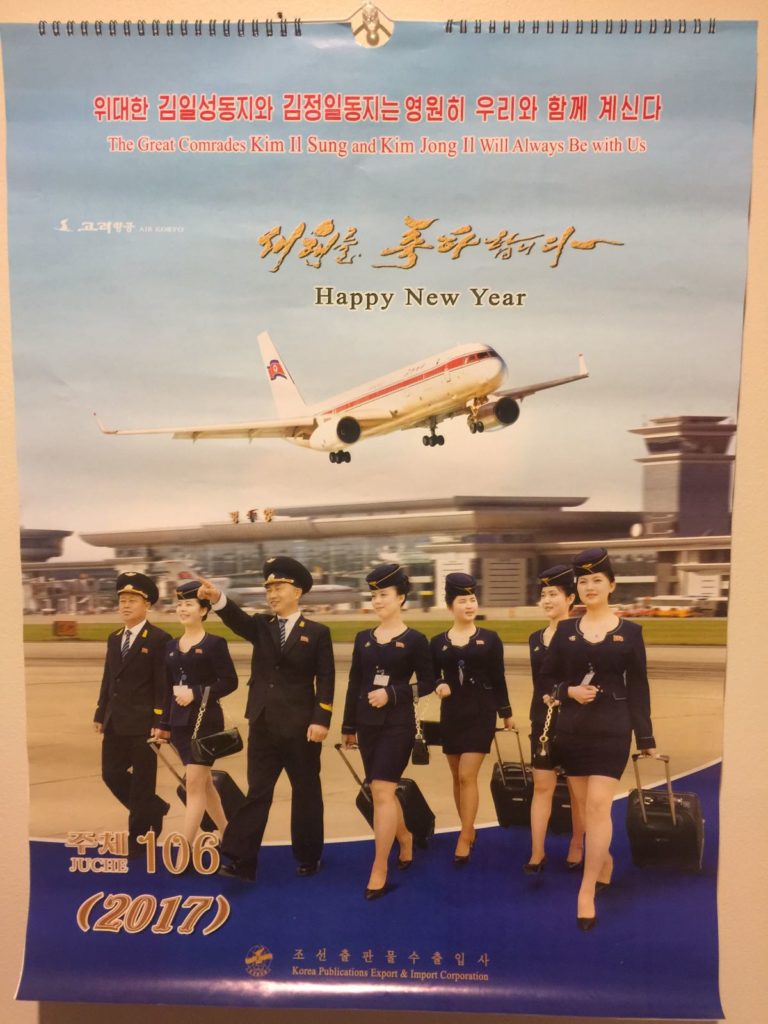 What to know:
North Korea comes out with a series of calendar designs every year.
This is not the one and only calendar that North Korea issued this year. Every year, there are a series of calendar designs that are printed. In past years, we've seen features of North Korean cuisine, famous North Korean movie stars, and pretty landscapes. This year, one of the calendars is featuring Air Koryo, the national carrier, and its stewardesses in their new-ish uniforms.
North Korean calendars are printed months in advance of the new year
It's rumoured that the Air Koryo calendar was printed in the face of and as a result of the recent U.S sanctions against Air Koryo. North Korea are printed months in advance. We got our hands on the Air Koryo calendar in September 2016 way before the new round of sanctions.
Air Koryo uniforms changed from a knee-length red to a sleek navy mini in 2014.
Air Koryo stewardesses have been sporting a very sleek navy mini since 2014 as part of an overall move to modernize the airline and aviation industry in North Korea. In 2014, North Korea unveiled a brand new and modernized Pyongyang airport.
Now, here are all 12 months of sexy:
 The new Pyongyang airport expanded check-in counters and a new departures board:
Expanded seating area and a cool huge globe in the center: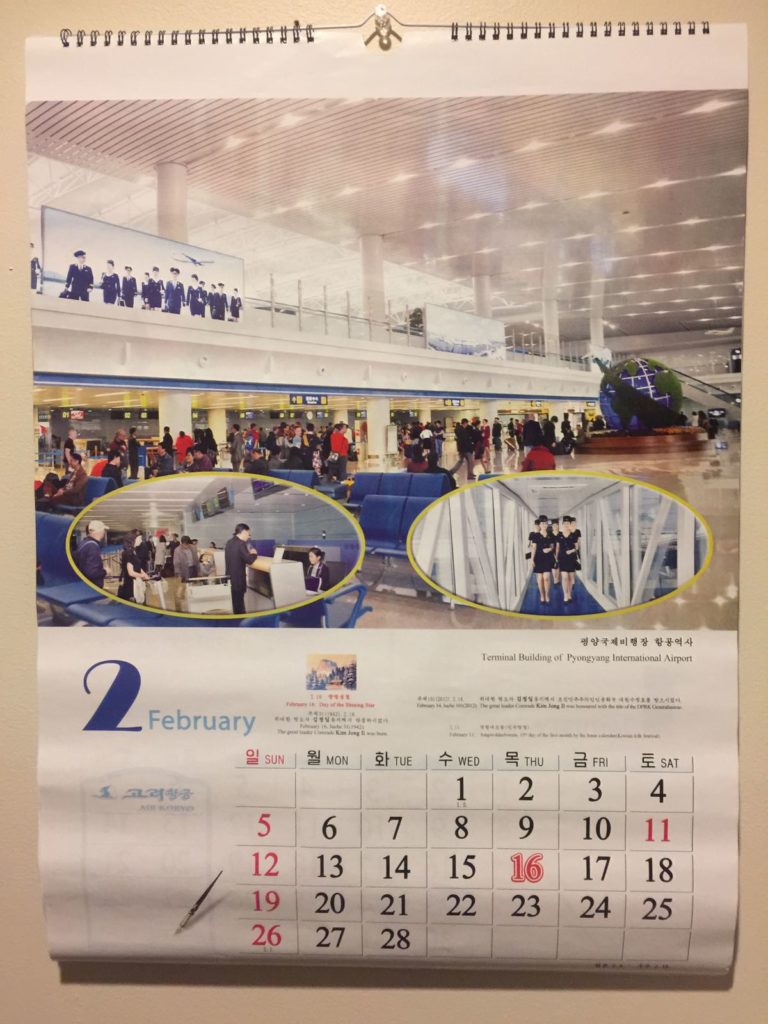 The famous navy minis: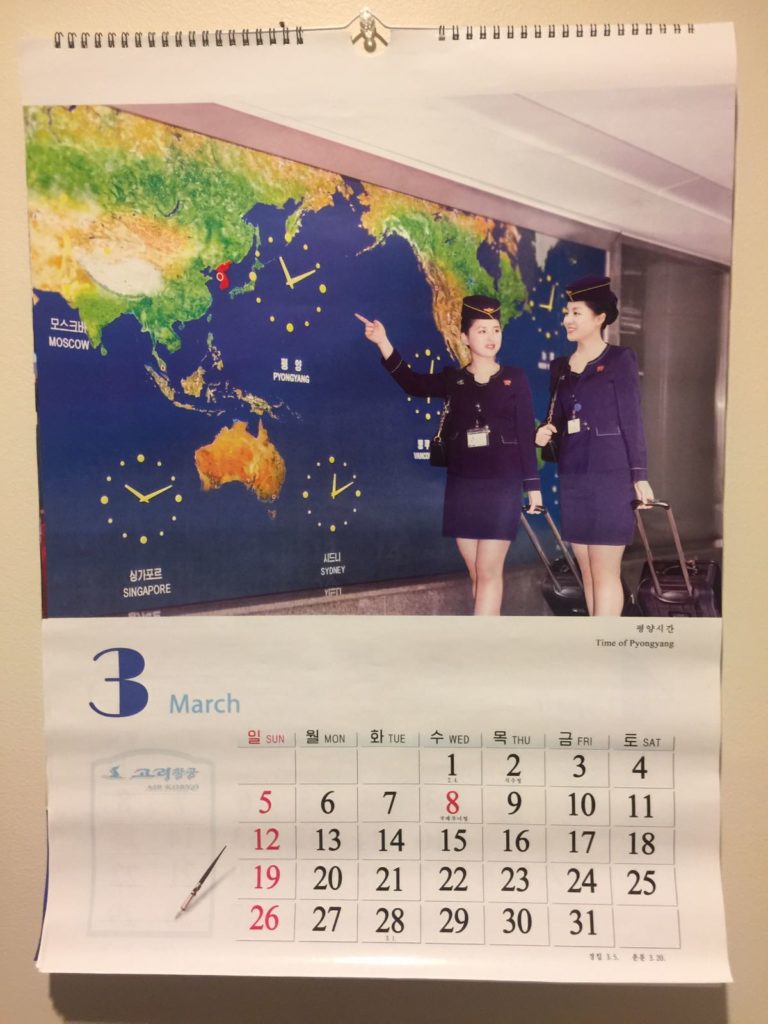 New cafes and business lounge in the departures area: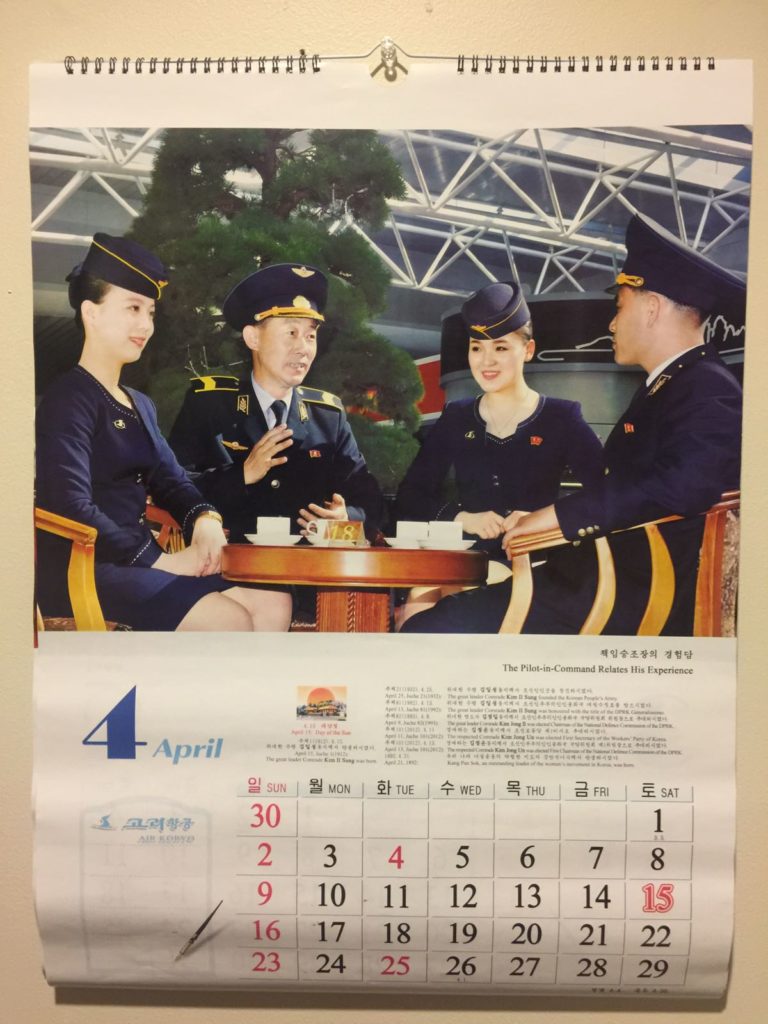 Safety first: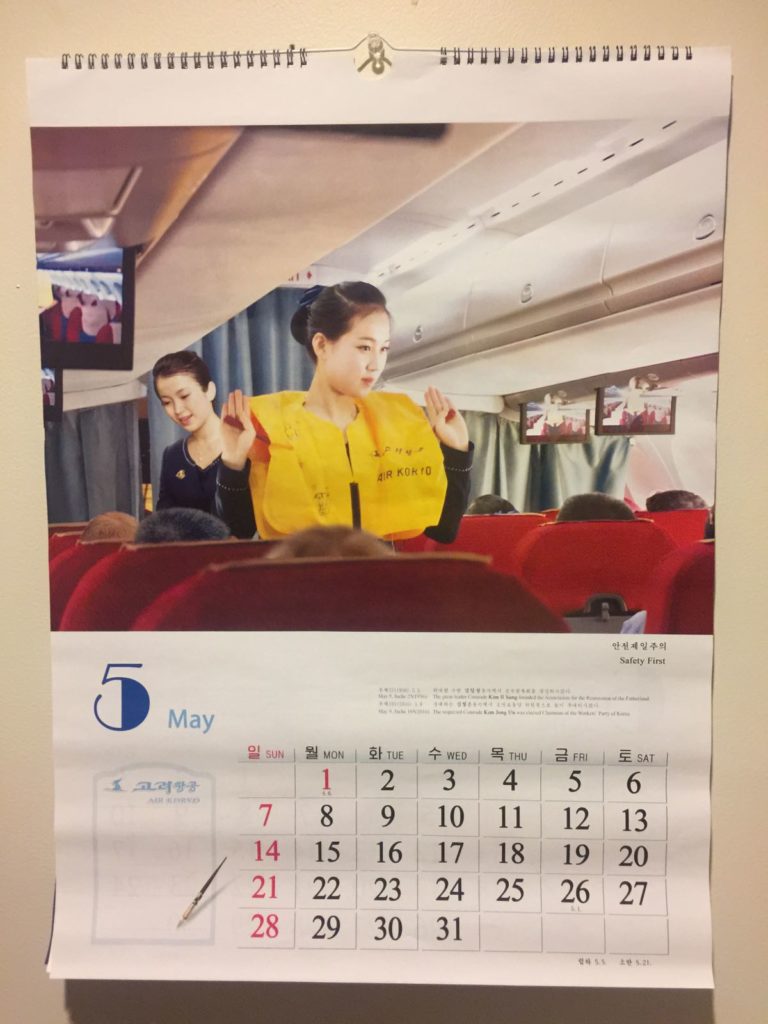 An assortment of real North Korean in-flight beverages including free booze: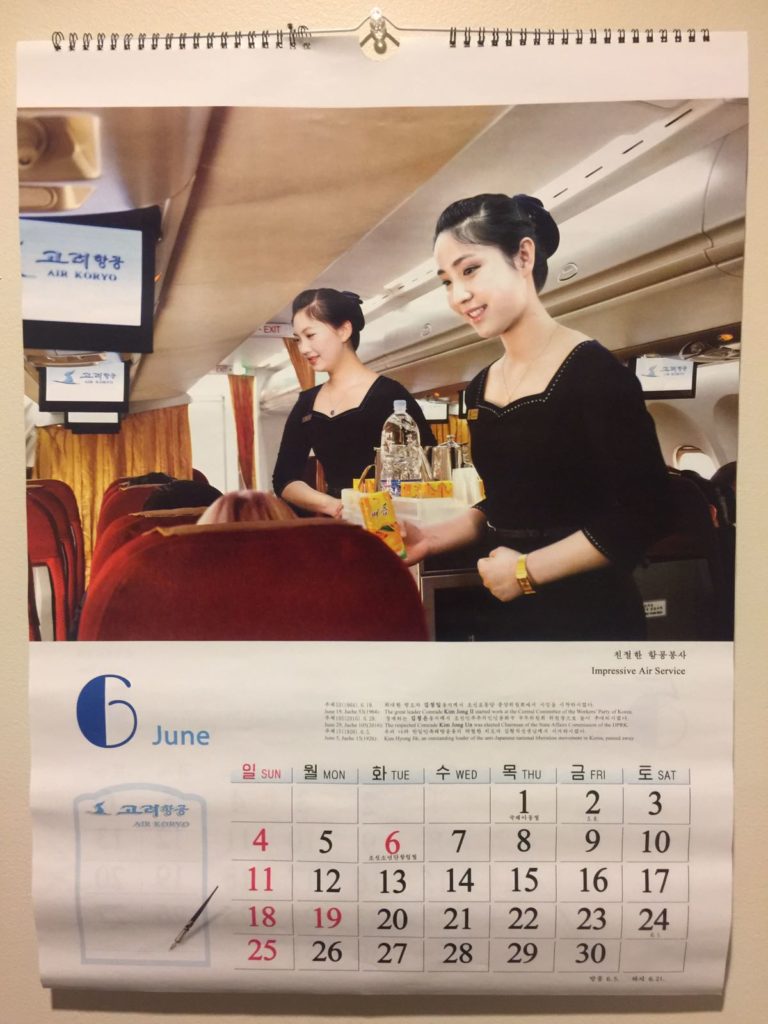 Don't you just love a man in uniform: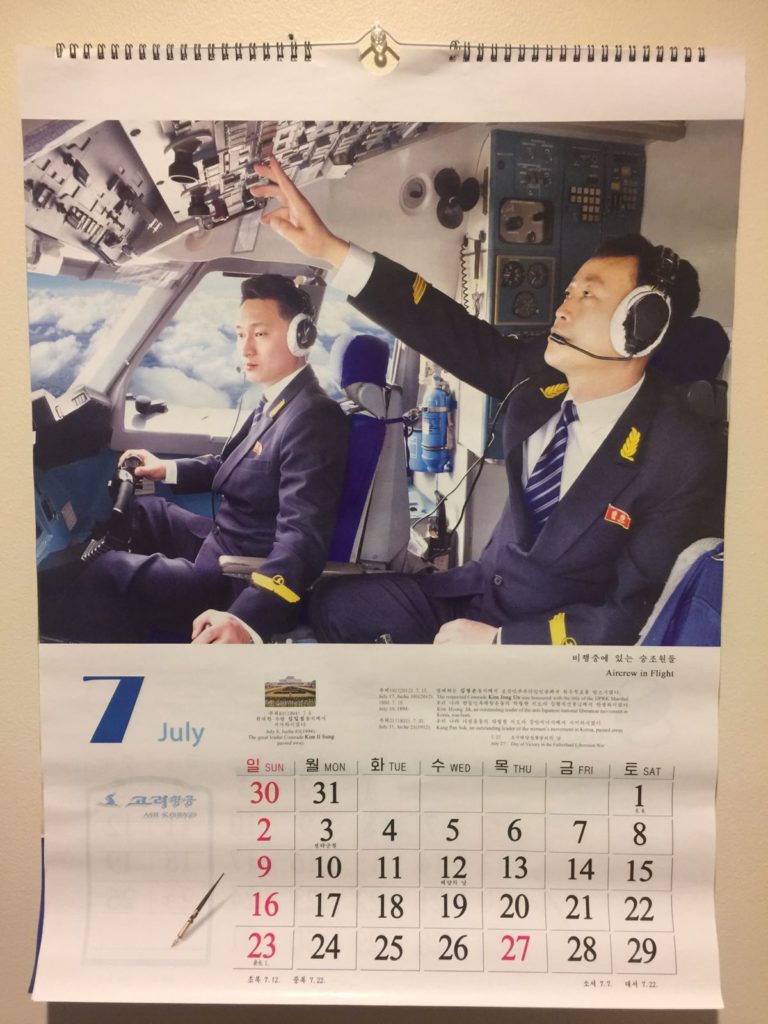 Craft beer is all the rage in North Korea: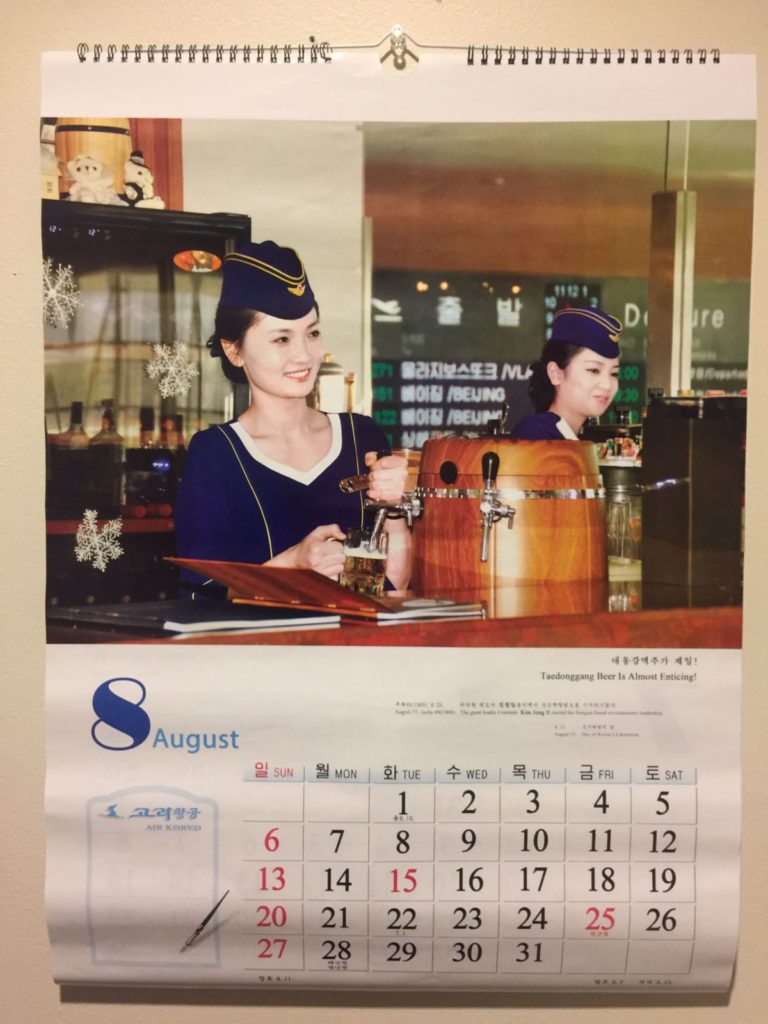 Flying with integrity: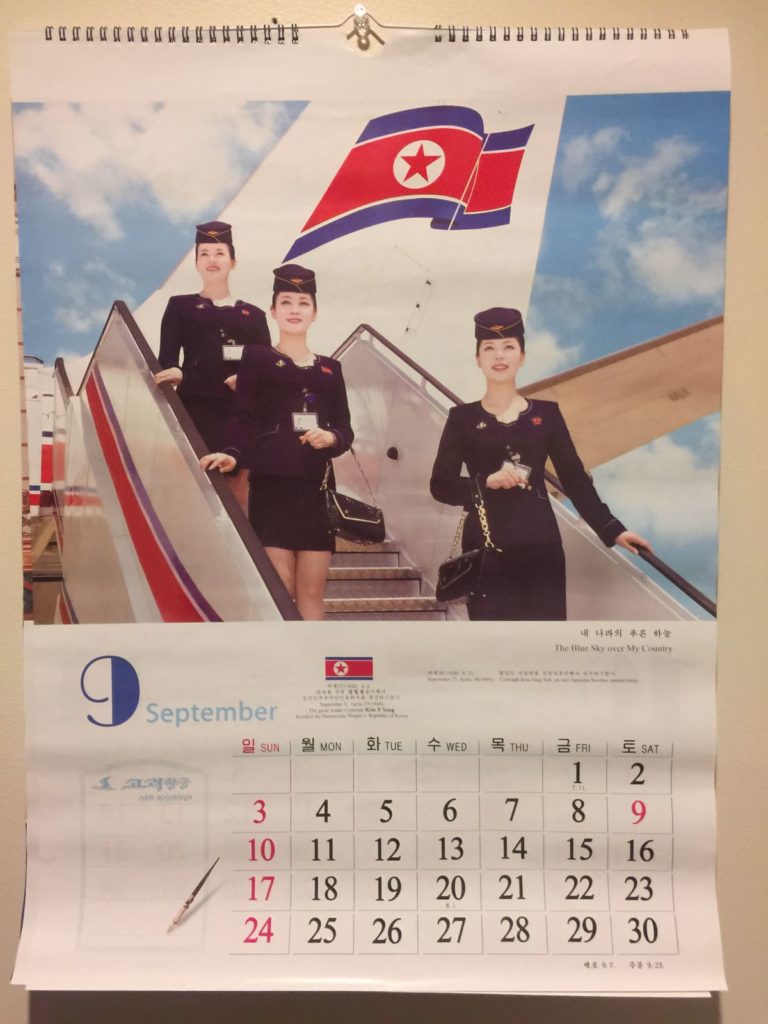 Straight outta Pyongyang: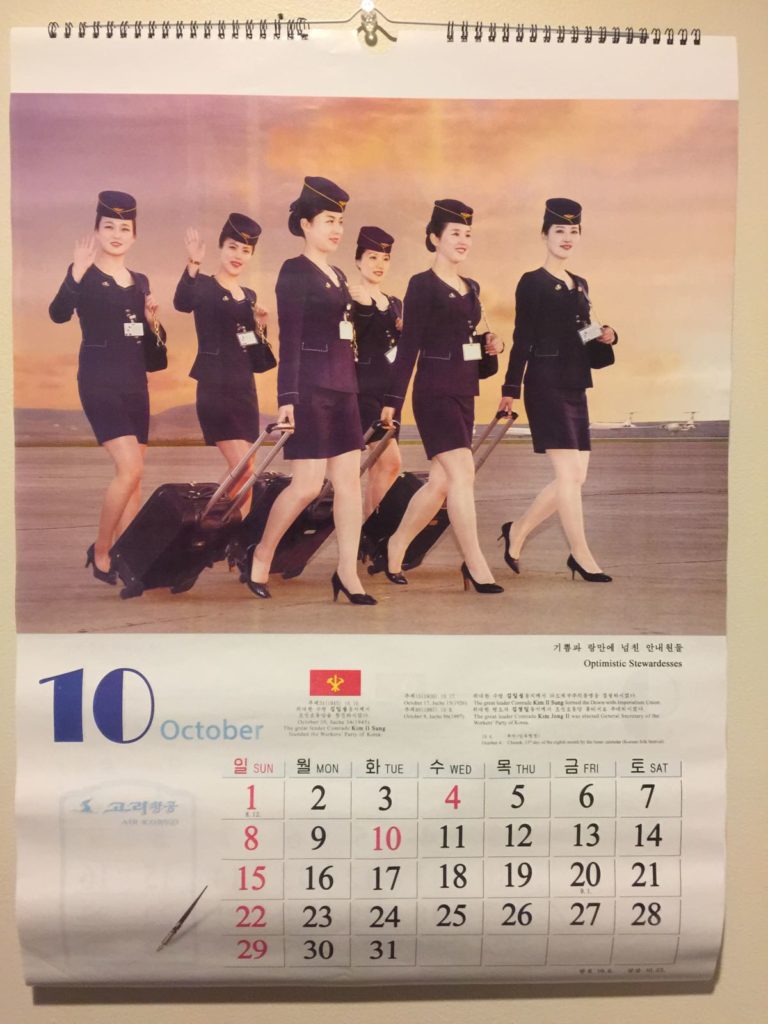 Delicious Korean food while you wait at the airport: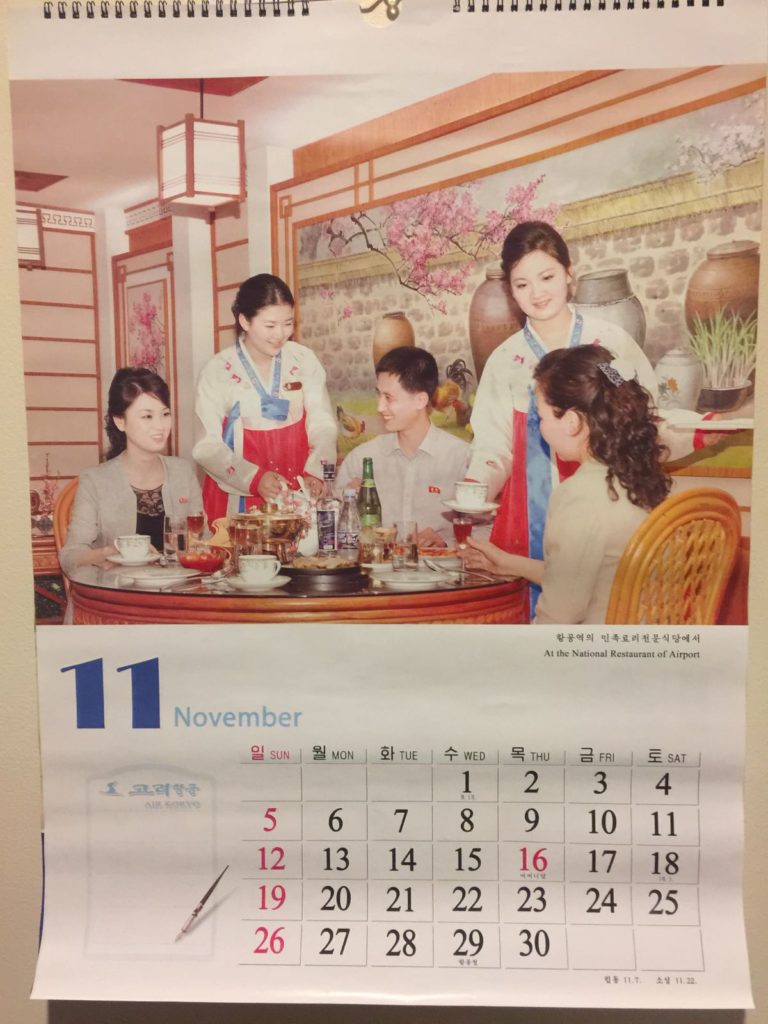 Classic TU204 pulling in: