What to Pack for North Korea Travel
You've booked a trip to North Korea. Now let's get packing!
WHAT TO BRING
Comfortable Clothes
As a tourist, there is no specific dress code and you're free to wear whatever is comfortable. But it's appreciated when tourists dress respectfully and consistent with local norms. And if you run out of clothes, you can always get a North Korean suit!
One Nice Outfit
There are some sites where jeans, shorts, sandals and cut-offs are NOT permitted (namely the Kumsusan Palace of the Sun). Although the Kumsusan Palace is not included on every itinerary, it's a good rule of thumb to bring 1 nice outfit just in case there is a special occasion. For men, khakis or slacks, a button down shirt, a tie if you're so inclined. For women, a dress or skirt, blouse, closed toed shoes.
Walking Shoes
All of our tours include a decent amount of walking, so plan on bringing comfortable walking shoes. Korea is also a mountainous country, and many of our itineraries include excursions to the mountains. Hiking is always optional, but if hiking is in your itinerary, you may wish to bring a pair of trekking shoes.
Adapter
North Korea uses 220 voltage and plug type A and F. China uses type I. Universal adapters can be purchased at airports.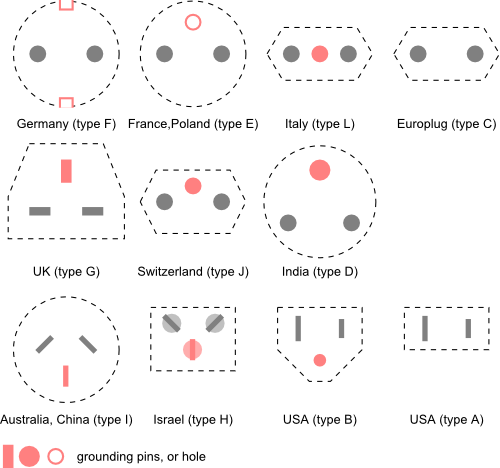 Camera
One of the common misconceptions with North Korea travel is that you can't take pictures. Yes, it's true that you can't take pictures everywhere we go, but it's totally not true that you can't take pictures. Bring your camera and make sure to capture your favorite travel moments!
DSLRs are permitted. Telephoto lenses longer than 150mm have historically not been permitted.
Cash
Tourists are not permitted to use the local Korean won. But vendors that we visit accept Euros, RMB and USD. The preferred currency is Euros and RMB, and then the USD. It's highly recommended to bring 1 and 2 Euros coins. Coffee at the hotel in breakfast is 1 Euros, so the coins will be very handy. Because there are no ATMs in the country and international credit card is not accepted, it's important to bring enough cash to cover souvenirs, amusement park rides and of course late night DPRK craft beer!
Medicine
If you need to take medication, bring enough to last. Prescription drugs are perfectly fine to bring. A small first aid kit is always handy to have.
Snacks
A lot of vegetarians and vegans join our tours. Fortunately, Korean food is abundant in vegetables. But travelers are welcome to bring snacks for between meals and on long bus rides.
Documents
Make sure to bring hard copies of your insurance policy, hotel reservations and connecting flights (especially if you're relying on the 72-hour visa free exemption through Beijing or Shanghai).
Extras for the road
Batteries, flashlights, tissues and hand sanitizers are useful for long road trips.
WHAT NOT TO PACK
Copies of The Interview
In case it's not obvious, don't bring copies of The Interview.
Books on Korea
We have seen print and digital materials on Korea (North and South) being confiscated at customs. While e-reader collections are not looked through closely, we ask travelers to delete any books relating to Korea before the trip. This includes even travel guide books on Korea. But our orientation materials are fine!
Bibles or religious materials for distribution
Proselytizing in the DPRK is illegal.
Clothing With Political Slogans
This is not a hard and fast rule, but use your discretion.
GPS Devices
Stand alone GPS devices have long been prohibited in the DPRK. Phones and cameras that are GPS enabled are fine and permitted through customs.
You're almost there! Let's get packing and we'll see you in Pyongyang!