DPRK Traveler Spotlight Series: An Aussie in North Korea
It's time for another DPRK traveler spotlight! This time, we hear from Lisa Vitaris, one of our Australian travelers who went to the DPRK at the end of May 2013 on a private tour. See what Lisa has to say about her North Korean experience. All photos used in this post are credited to Lisa Vitaris.
Tell us where you're from and how you would describe yourself as a traveler?
I'm from Sydney, Australia. [I'm a]n avid adventure traveller who prefers less-visited countries and who was bitten by the travel bug at an early age. I blame my parents!
How was your experience in the DPRK?
Eye-opening. It is by far the most unusual country I have ever visited which says a lot since I have visited around 100 including Turkmenistan, Moldova inc. Transnistria, Myanmar, etc. I never experienced any difficulties and was shown an abundance of sights during my 6 day tour.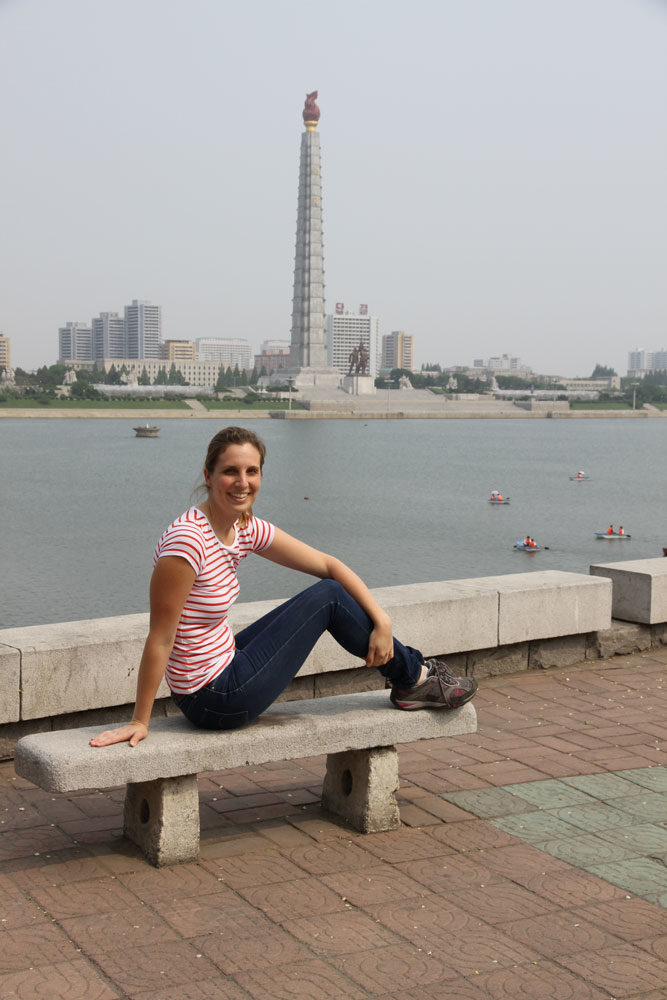 What made you want to visit North Korea?
I enjoy visiting places that many other tourists never see and making my own mind up about the state of a country. I had wanted to go to DPRK for many years, and recently had a gap between jobs so I booked a private 6 day tour at the last minute.
In hindsight, would you have opted for a shorter or longer trip?
6 days was a good amount of time to cover the main sights. I would like to return in the future to visit more of the countryside and mountains.
What was your favorite part of the trip?
I really enjoyed the hiking at Mount Myohyangsan, the DMZ described as "the most tense area in the world", the film studios, and playing with the children in the Changwang kindergarten.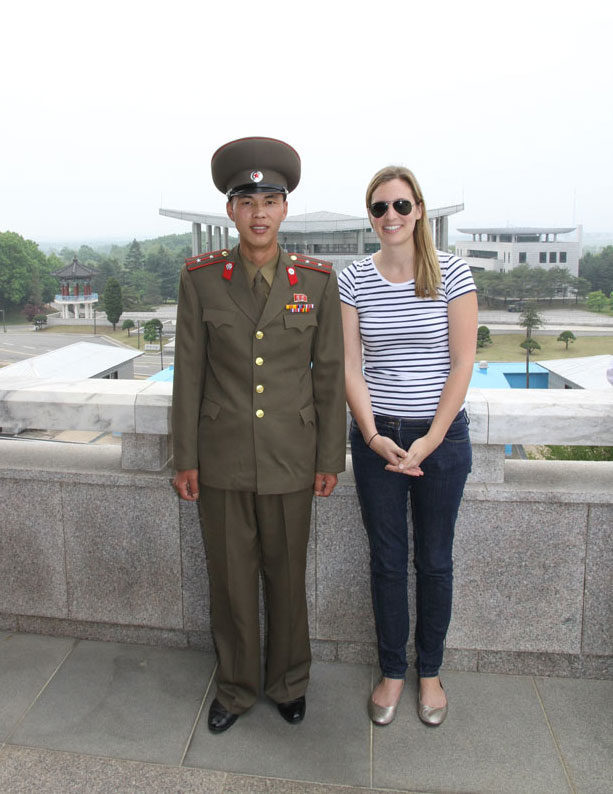 What was your least favorite part of the trip?
I had a bit of a monument overdose. And the Pyongyang Folk Park was less interesting aside from the 30 trucks of soldiers that turned up when I was visiting, making it relatively worthwhile after all!
Where was this?
There was a small shooting target game stand set up on the side of Changjon street which cost 50 Korean Won per pile of plastic bullets. I asked if I could play and my guides paid for me to have a go. I wasn't very good but one of my guides was! Apparently if you hit many of the targets, you win some cigarettes.
You took the Air Koryo flight in and rode the train back. Do you have any interesting stories to share from your train ride?
A Dutch couple (Chantal and Rene) and I were the only foreigners on the train! I had an entire compartment (and carriage) to myself! Funnily enough it was Chantal's birthday the day we left Pyongyang and my birthday the day we arrived in Beijing so we had many celebratory beers and sung happy birthday to each other in my empty carriage!
Which mode of transport did you prefer: plane or train?
24 hours on a train is long. However, luckily I had the company of Chantal and Rene whom I'd only recently met which made it so much fun. I think if I were all alone it may have been different though it was fascinating seeing the immediate difference between the DPRK and China at the border crossing.
Before the trip, we spoke in length about permissible camera equipment and if you would be allowed to take photos. How did you find your photography experience in the DPRK?
I experienced no problems with either of my cameras – a compact and an SLR. I even had my 100-400 lens with me in my camera bag (from my Beijing trip) but I never used it. On the train from Pyongyang to Beijing, the DPRK inspector checked how far the zoom would go on my compact camera and luckily didn't see my other camera gear. [After giving him a koala bear amongst other gifts he left very happy and didn't realise I had another bag full of camera gear and a laptop.] I had to delete one photo I took of a replica Buddha statue at Pyongyang Folk Park (which I didn't realise was forbidden at the time) and was not allowed to take photos of myself picking up 10 pieces of litter (which I do in every country). But aside from that I was actually encouraged to take more photos than I normally would (and I [took] plenty!)
Did you get along with the Korean guides? It can be an intensive experience when you are traveling alone.
Yes, Pak and Li were extremely friendly and would often eat meals with me as I was by myself and asked them to join me. We shared many stories and laughs.
We have to ask, how was your experience with Uri Tours?
Excellent. I would not hesitate recommending Uri Tours. I had only booked my trip about 2 weeks prior to going and in spite of this, managed to get a visa and a full 6 day itinerary planned and booked.
Do you have any words of advice for future DPRK travelers?
Nice gifts from your home country combined with a bottle of alcohol or cigarettes for men or make-up for women will really make your guides and driver happy upfront. I would recommend travelling with someone or in a group as travelling on your own can be very isolating here and you have no-one to share all the incredible experiences with. I would often be the only person in an entire restaurant!
For more information on our private and group tours, see our tour lineup or contact us for information on a private tour. If you want to see more of Lisa's photos, check out this Google+ album.