Premium Hotels
Many hotels of varying quality are available in North Korea. They range from 2-star Soviet-era blocks without regular electricity and hot water to 3-4 star international hotels, to even 5-6 star deluxe resorts. A tour to North Korea is certain to be packed with activities and the importance of a good nights rest and reliable facilities and amenities cannot be overstated. At Uri Tours, our all-inclusive accommodation is always the best that North Korea has to offer, we avoid uncomfortable second-class accommodations and basic guest houses in remote areas that are often included by other companies. This is just one of the key differences to a North Korea tour with us.
Koryo Hotel, Pyongyang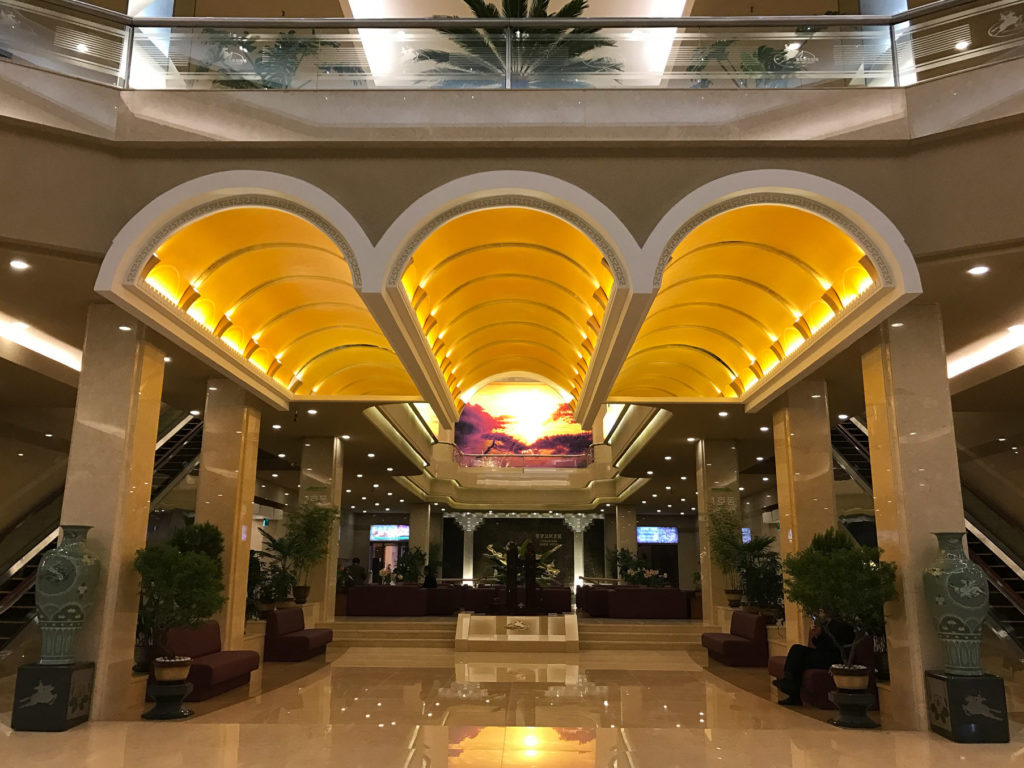 In Pyongyang we stay at the Koryo Hotel. It's the capital's most iconic deluxe accommodation, situated in the heart of the city and frequented by many of Pyongyang's residents, foreign diplomats and NGO's. You'll be able to watch local life go by on the streets around you. The hotel was built in 1985 and retains the Soviet-era style, but provides a level of comfort similar to foreign international hotels.
Hyangsan Hotel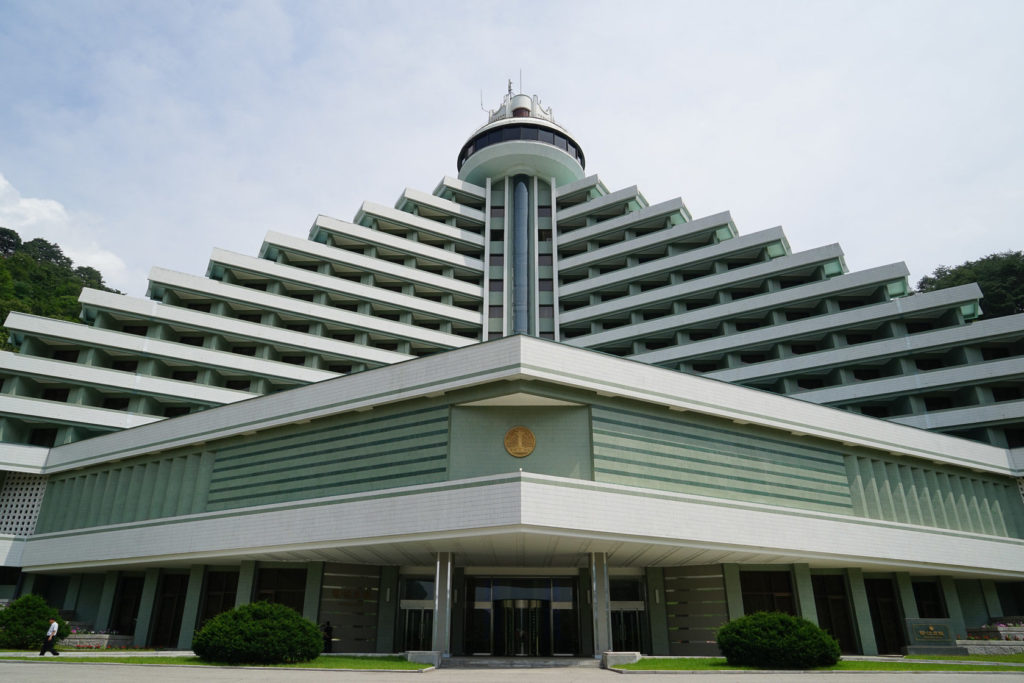 On a visit to Mt. Myohyang you will stay at the 6-star Hyangsan Hotel, widely regarded as North Korea's finest accommodation. The 15 story layered pyramid design nestled within the valleys is a real head turner. This hotel is one of very few places in North Korea with regular (but not guaranteed!) internet connectivity for foreigners.
Masikryong Hotel/Masikryong Ski Resort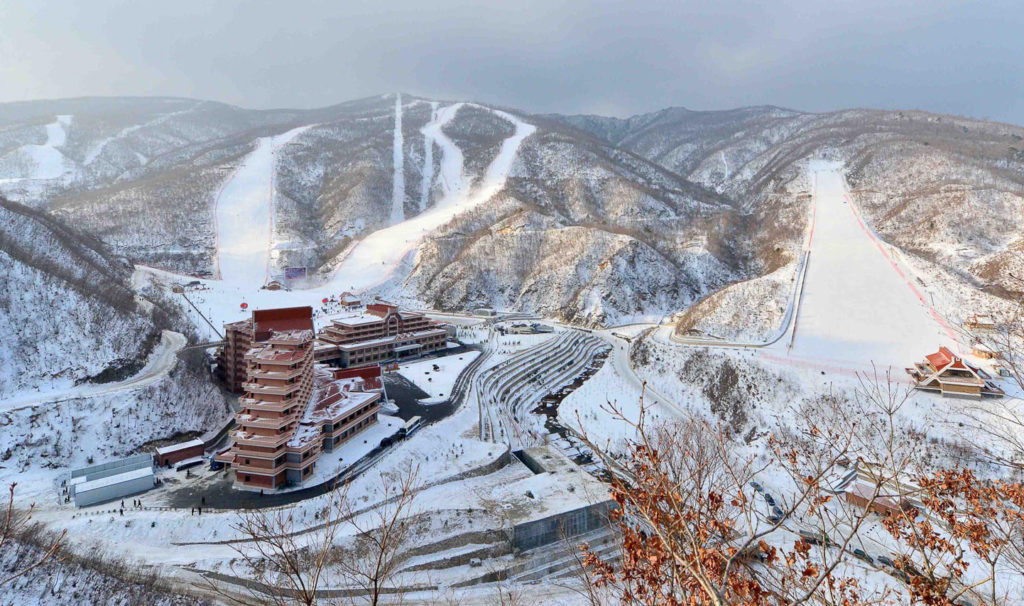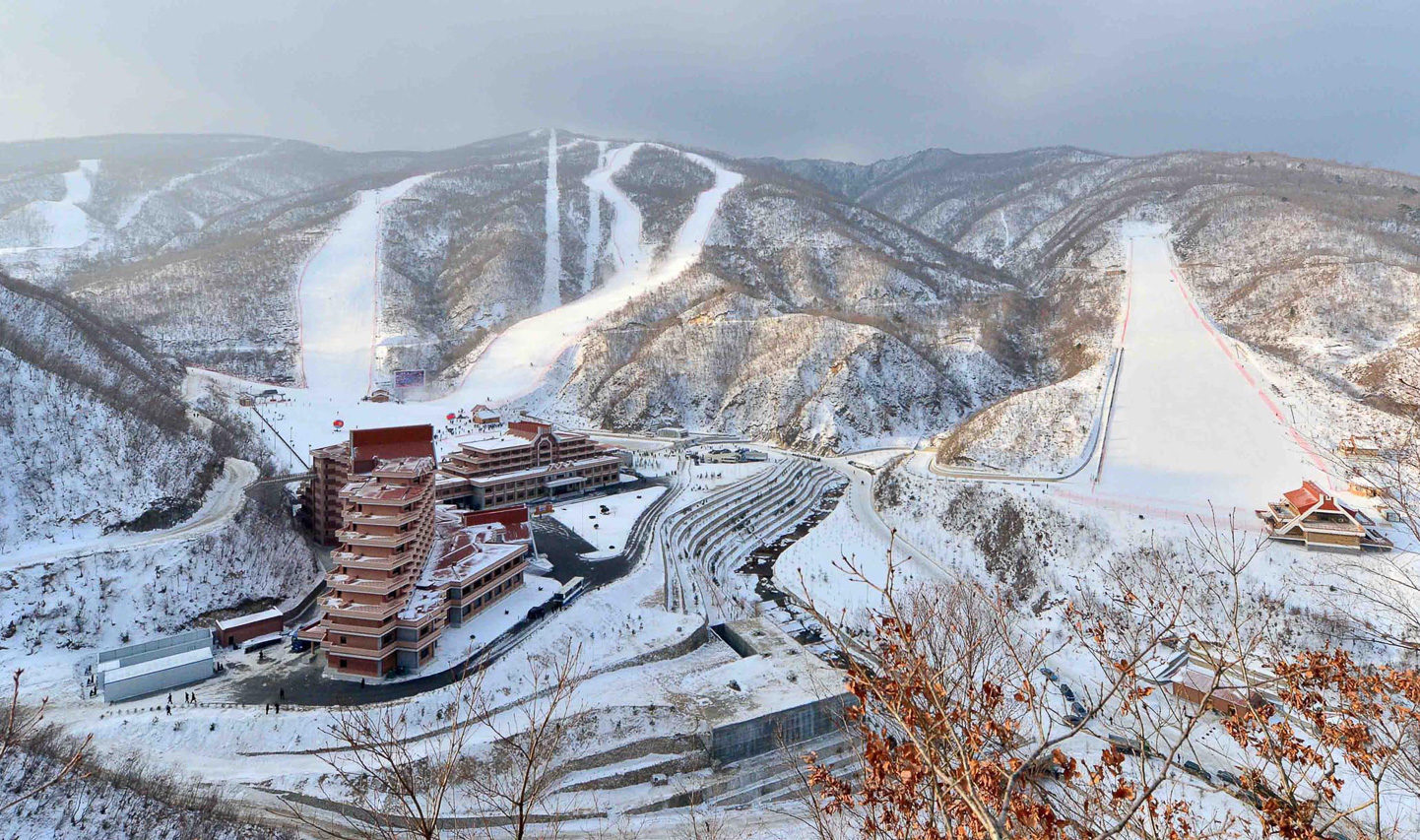 With us, you'll always stay at the lavish Masikryong Hotel on a visit to the east-coast city of Wonsan (all year round) or during winter on our specialty ski trips. Marshal Kim Jong-Un personally initiated construction of the world-class Masikryong Ski Resort in 2013 to international media attention. This is a truly unique accommodation decorated in natural log to provide a homely atmosphere to the guests.
Majon Hotel
Majon Hotel is the hotel our travelers historically never want to leave. It's a resort-style accommodation secluded on a private beach in remote Hamhung on North Korea's east coast. It's a great place for interaction with locals over a game of Frisbee or volleyball. You will stay here on a visit to Hamhung or Pujon County, or on our specialized surf tours!
For more information on these hotels and what they offer, read our 'North Korea's Best Hotels' blog post here!