Victorious Fatherland Liberation War Museum
Any trip to North Korea warrants a visit to the Victorious Fatherland Liberation War Museum located in the heart of Pyongyang, North Korea's capital city. The museum was originally built in August 1953 as the "Fatherland Liberation War Museum". The museum underwent a massive renovation in 2013 and re-opened to the public in July 2013 to commemorate the 60th anniversary of the end of the Korean War. North Korean locals visit the museum as part of school fieldtrips, company and community-organized outings. Foreigners are welcome to visit with a 10 Euro entrance fee. Americans should beware that the museum is heavily anti-American, and the war figures presented in this museum may be inconsistent with some of the figures presented or completely absent in the US. But, despite the differences, the guides are friendly towards foreign visitors (in that militant DPRK sort of way) and there's never a shortage of really interesting conversations between foreigners and North Koreans here. It's on our top To Do List in North Korea, and most of our North Korea tours give you an opportunity to visit!
Entrance to the War Museum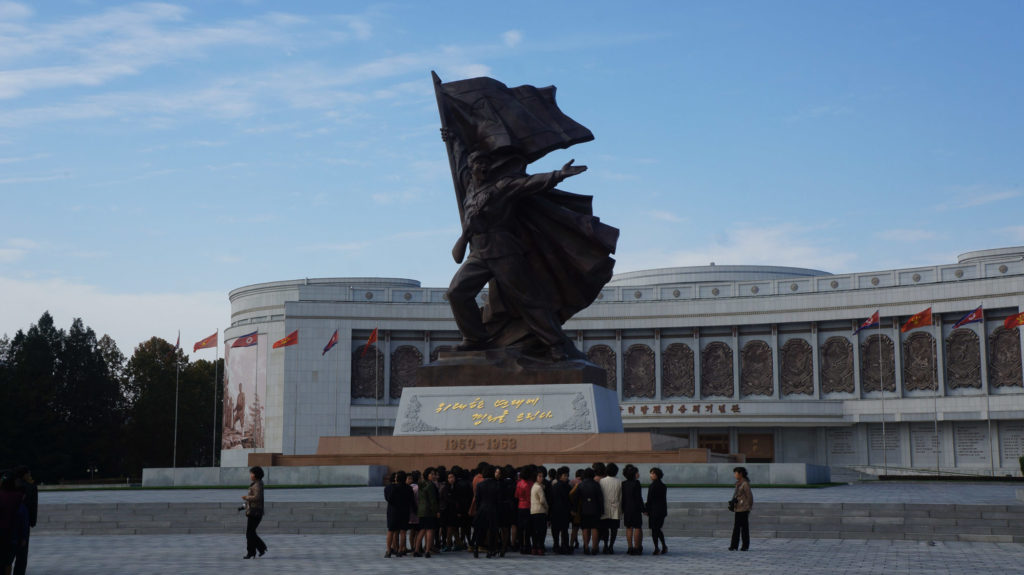 We love their military guides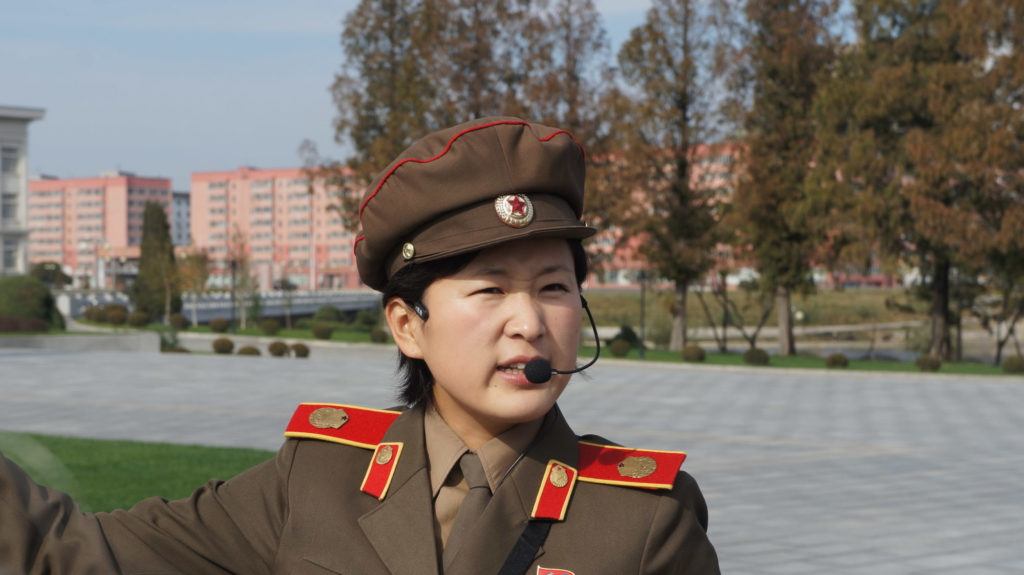 Leading up to the actual museum, visitors are greeted by large bronze war figures and a huge display of American tanks, helicopters and equipment all taken down or recovered from the Korean War. This is probably the only place in the world you can see these old US war planes.
Inside the War Museum
The inside of this museum is incredible, but unfortunately you can't take pictures inside. Here are some photos from a DPRK360, curated by a Singaporean photographer who got special permissions to shoot inside.
Want to see more? Check out our 2015 North Korea tours to see this museum up close and in person.