North Koreans Celebrate New Years 3 times in a year, and so can you!
Every year, thousands of North Koreans come to the streets to celebrate the New Year, not only once, but 3 times in one year. They recognize the Western (Gregorian) New Year, the Asian (Lunar) New Year, and the Juche New Year all in one year. And they celebrate all of them in straight Juche-style! Here's a quick overview on the different New Years:
Gregorian New Year
Just like most of the western world, North Korea celebrates New Year on January 1st of the Gregorian calendar. They ring in the New Year at midnight on December 31 just as we do. Celebrations typically include an absolutely massive fireworks display in Pyongyang over the Juche Tower along the Taedong River — we're there every year in the premium viewing position on Kim Il Sung Square! In recent years the celebrations have also included a concert performance and light show with drone display right on location. The next day includes the much-awaited New Year's Address delivered by Kim Jong Un outlining the year passed and policies of the year ahead. New Year's Day is a public holiday for Koreans and we arrange a special visit to a Pyongyang apartment home each year on this day, providing a great insight into the lives of local residents!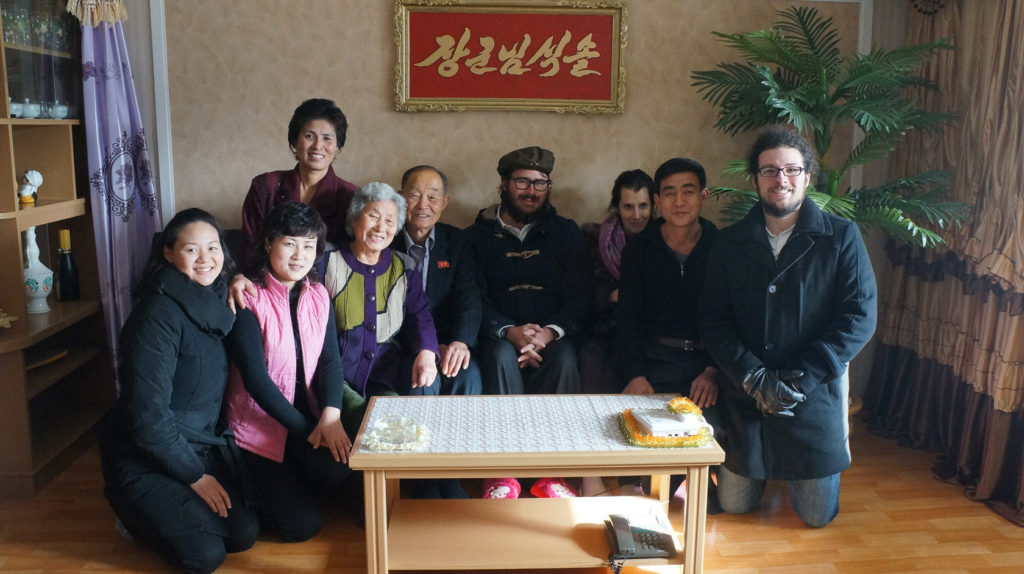 Lunar New Year
For much of its long history, Korea has celebrated New Year according to the Lunar calendar. It's reported that they had a temporary halt in 1912 in celebrating Lunar New Year because it was considered to be a Chinese, rather than Korean holiday but that in 1989, they started to celebrate Lunar New Year again. This year, Lunar New Year falls on January 25.
Juche New Year
Oh yes, this is where it gets exciting. In North Korea, months and days are tracked according to the Gregorian calendar, but the year is tracked by the Juche calendar. Instead of marking year 1 according to the birth of Jesus Christ, North Korea starts its calendar from the birth of the founder and Eternal President of the country Kim Il Sung, who was born April 15, 1912 (on the Gregorian calendar). Therefore, the Juche New Year occurs on April 15 each year. It is called the "Day of the Sun" and is by far the largest holiday celebration of the year. This year will be Juche 109 (2020).
How to Celebrate the New Year(s) Juche-Style
First thing first, the North Korean people start each of their multiple New Year by laying flowers at the bronze statues of late leaders Kim Il Sung and Kim Jong Il at Mansudae Grand Monuments.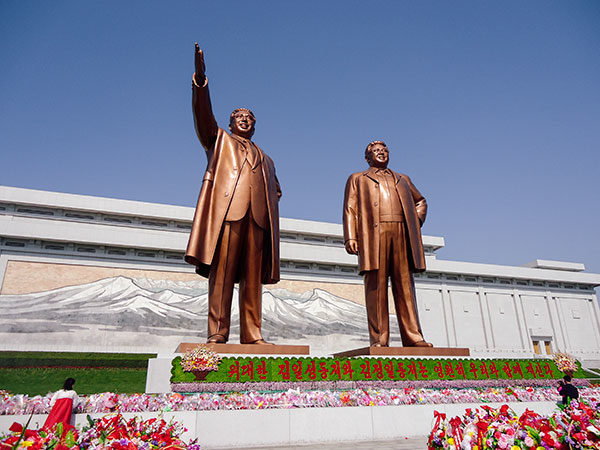 Then they pay their respects to their parents, elders and teachers. People who live in the cities will return to their hometowns to spend time with family. Often, when you visit a North Korean home on New Years, they will have prepared a special traditional type of rice cake called songpyeon.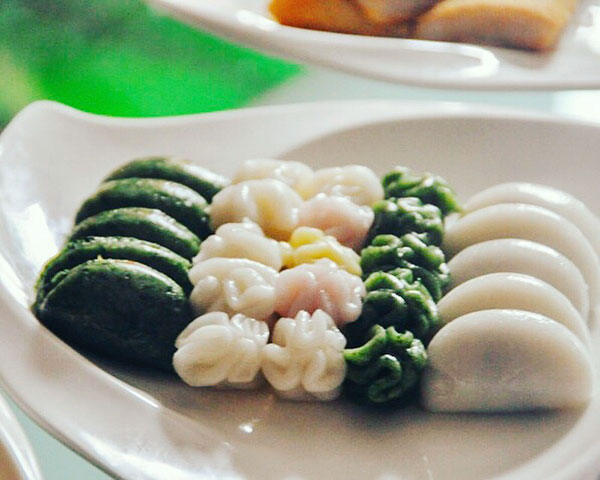 For members of the Worker's Party, the military, or other invited members and tourists, you may be invited to visit the Kumsusan Palace of the Sun where the late leaders, Kim Il Sung and Kim Jong Il, lie in state in this old parliament building.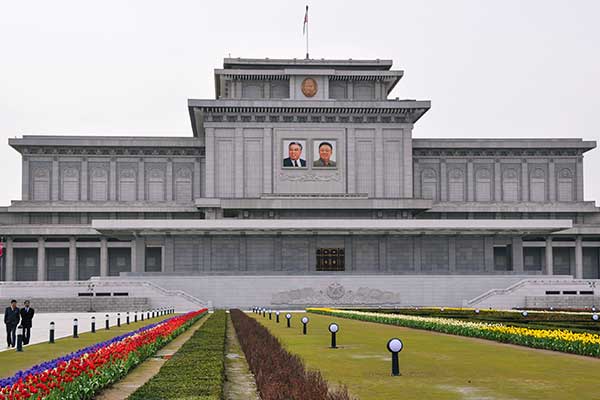 In the afternoon, thousands of locals take to the streets and public squares of Pyongyang. They take part in choreographed mass dances. Foreigners are invited to take part in the dancing. If you don't know how, just jump in and someone will show you.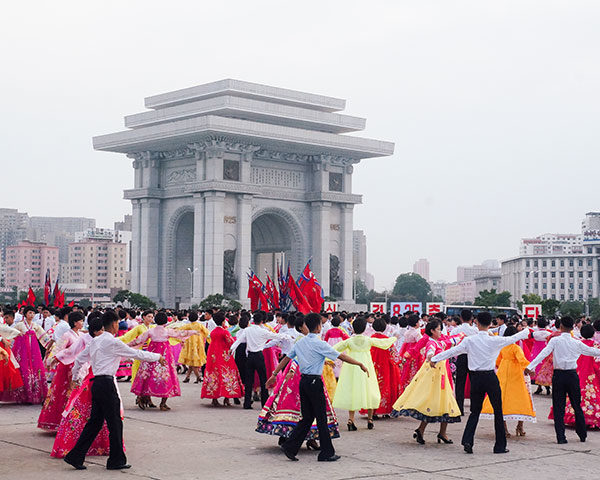 On Juche New Year, locals and foreigners visit the annual Kimsungilia Flower Exhibition. At the exhibition, you can see an impressive display of the Kimsungilia flower, an orchid named after the Eternal President Kim Il Sung. The Kimjongilia festival takes part during Kim Jong Il's birthday anniversary.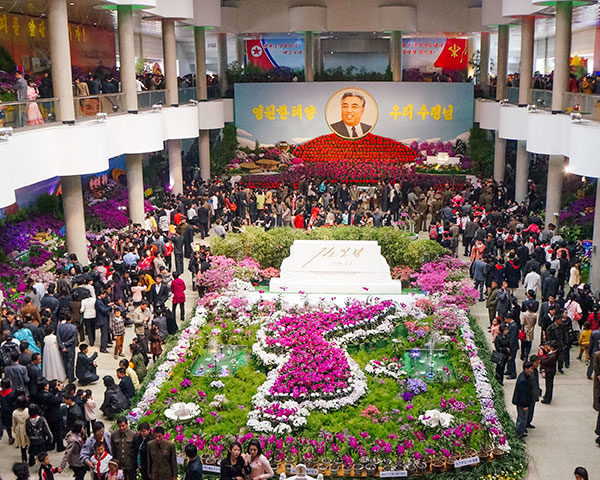 Finally, on December 31, as midnight approaches, thousands of North Koreans gather in Kim Il Sung Square to ring in the New Year. The Taedong Bell is rung and fireworks are shot over the river behind Juche Tower. Foreigners are invited. If you want to do something truly epic this New Year, join us for our New Year's in North Korea tour.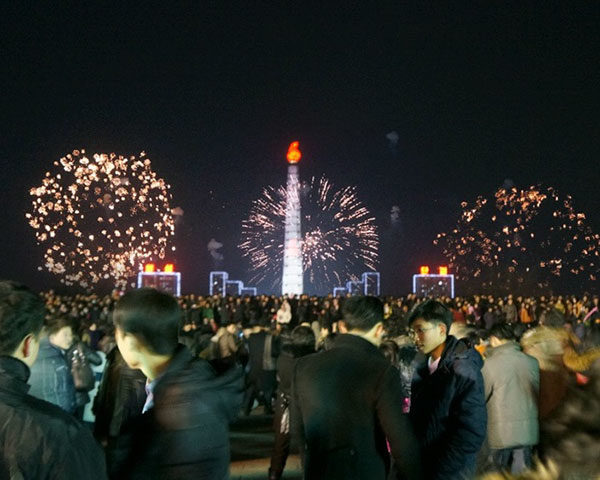 Join the party
New Year's in North Korea (December 29, 2020 – January 2, 2021)
Kim Il Sung Birthday Tour (April 13-18, 2020)
Kim Il Sung Birthday Tour Long (April 13-21, 2020)