North Korea Ski Resort Update
Today our CEO Andrea Lee took a trip to the Masik Pass Skiing Ground, North Korea's newly opened ski resort. Below are just a few pictures and observations from her trip. For those interested, we are offering several ski trips this season to North Korea. Here are the dates and details:
See Longer 7 Night Packages HERE
See Shorter 5 Night Packages HERE
Here's what we know so far:
The resort is open November through March.
There are 10 runs in total, but only 5 are currently open.
The intermediate slopes have a belt lift and a gliding escalator (see photo below).
They have ski clothes, protective glasses, sleds, helmets and gloves for rent. They also have skis and snowboards for rent (see photo below).
The total resort area is 1412 hectares.
All slopes combined have a total length of 17,000 meters.
Slope widths vary from 40 – 120 meters.
The maximum slope angle is 39.80 degrees.
There are 3 first aid and patrol stations.
There is an ice skating rink (extra fee applies)
There are several restaurants, cafes and snack huts mid-slope and at bottom of mountain.
The infamous chairlift is operational (see photo below). In fact, there are 4 separate lifts. You need to take 3 separate lifts in order to get to the peak (30-40 minute ride). No gondola unfortunately!
All day ski lift pass is 25 Euros and half day is lift pass is 15 Euros (but these fees are included in our package)
Hotel building 1 has 92 rooms.
Hotel building 2 has 28 rooms.
More hotels of lower class are being built now.
The rooms have 1 bed, 2 beds, and 4 beds (the 4 bed room type has a small kitchen, more like a condo for families).
There's a lap pool here, fitness center, massage, sauna, billiards, hair salon. All are out-of-pocket fees.
The incredible views from the peak. We were lucky enough to get there at sunset!
Restaurant at the Peak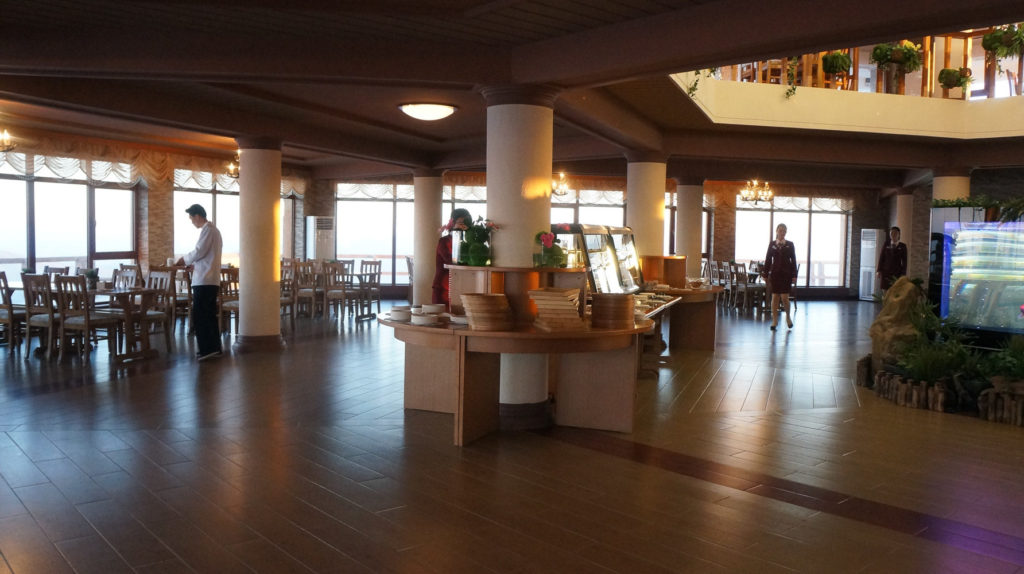 Cabin Bedroom at the Masik Pass Looks Pretty Snazzy.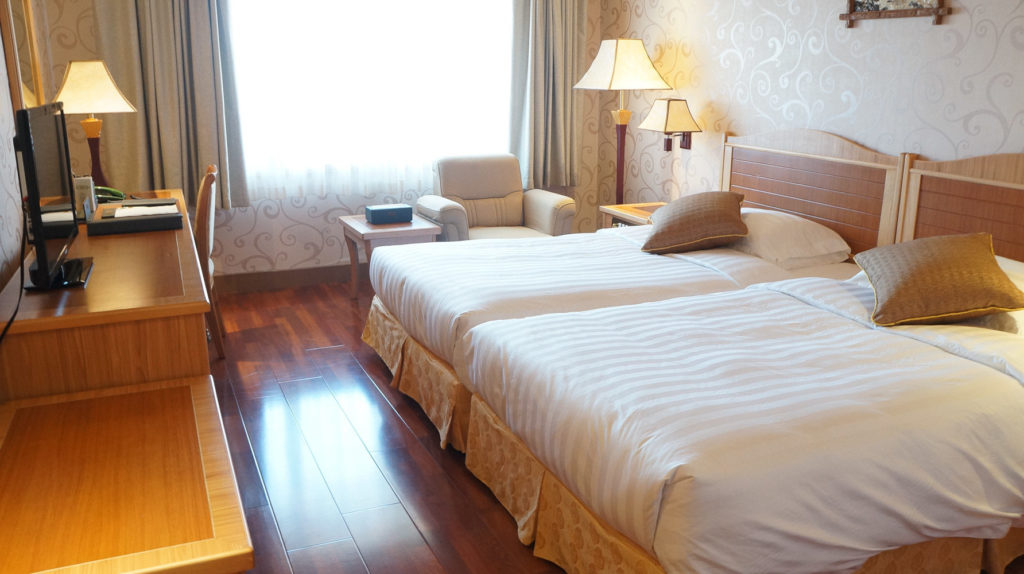 Skis for Rent!
And Snowboards Too!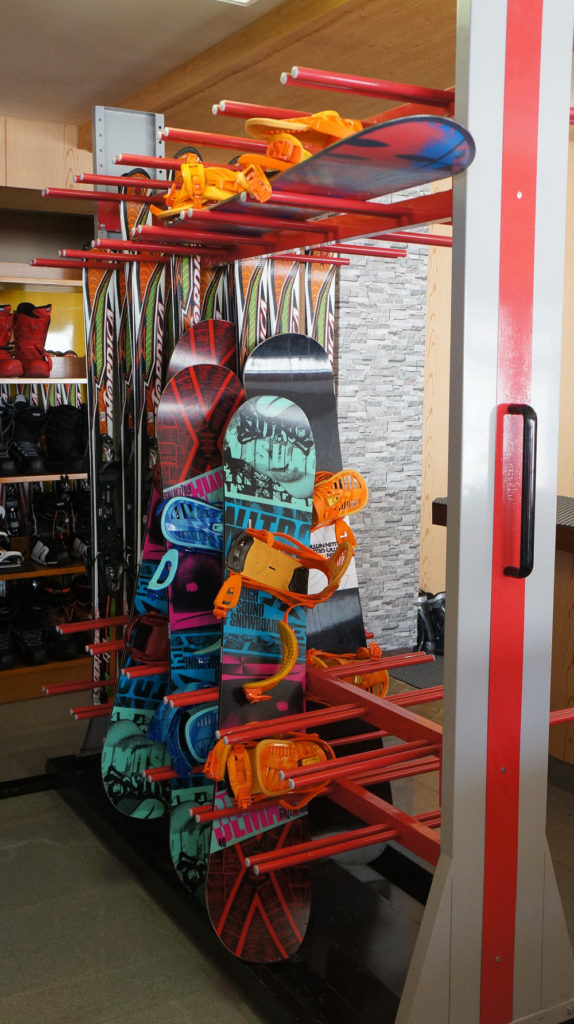 The Belt Lift is an Interesting Addition.
The Ski Lift is Running Smoothly So Far.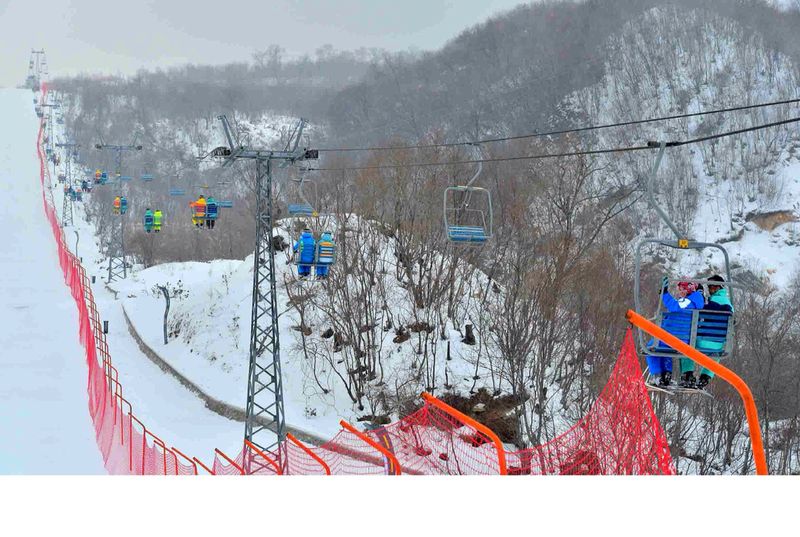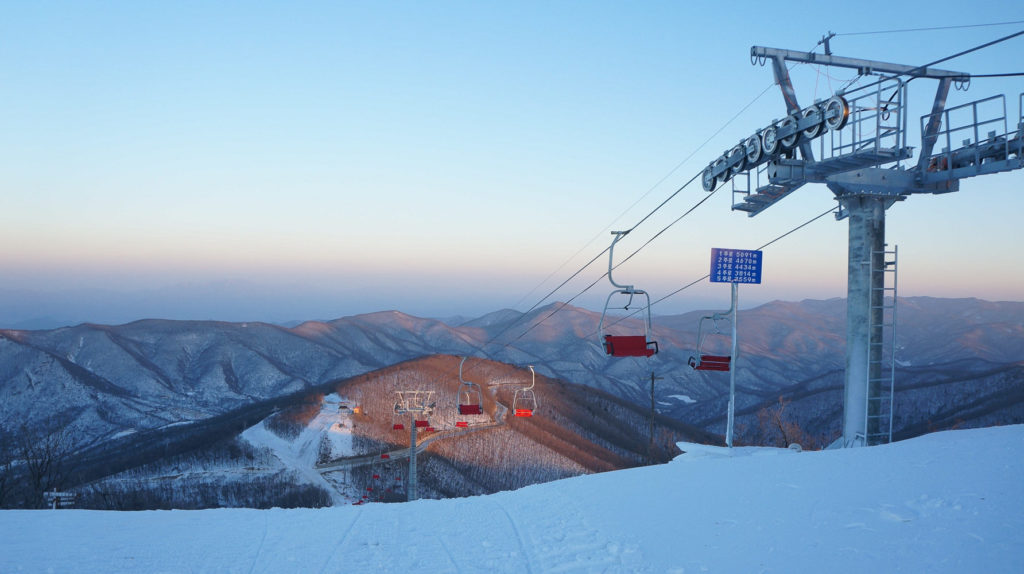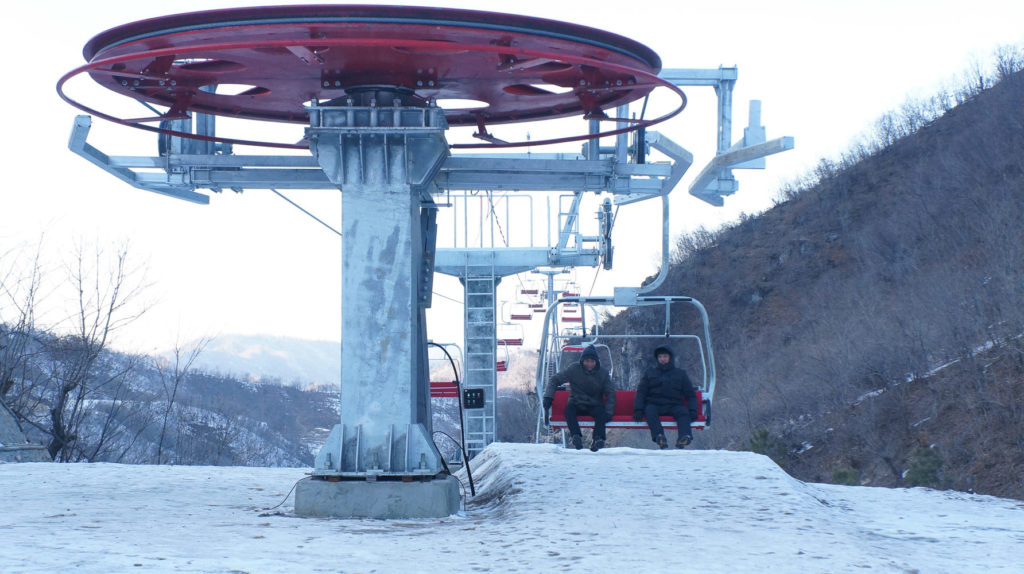 See more resort pictures on our Flickr feed:
http://www.flickr.com/photos/northkoreatravel/sets/72157639759842195/