When Is the Best Time to Visit North Korea?
While it's possible to visit North Korea all year-round, the country experiences four distinct seasons with each offering its own charm. Natural beauty, site access and logistics to the country will vary depending on the time of year, and with seasonal site visits and extremes in temperature at both ends of the spectrum, you should choose the time that suits you best. Below we detail each season with pros and cons to assist you in making this decision!
Spring (March – May)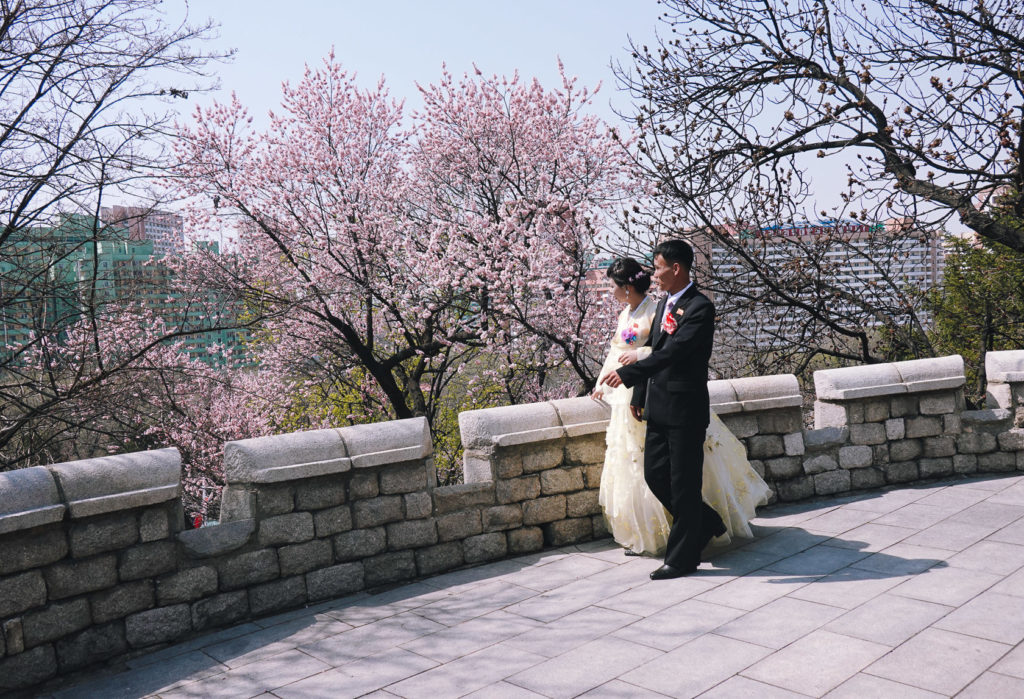 Witness the country emerge from the freeze of winter and blossom with colour. Spring remains chilly until April, but right through until early June you can expect mild, dry and sunny weather. The weather is perfect for extensive tours into remote areas of North Korea which can be difficult to access in snow or after high rainfall. April/May, in particular, is ideal for active tours including hiking, marathon running or a round of golf, and we arrange our cycling tour in May each year for this reason!
Itinerary Considerations:
There's typically snow cover at Masikryong Ski Resort keeping the slopes open until late March
The Kumsusan Palace of the Sun (Mausoleum of Kim Il Sung and Kim Jong Il) is closed during May (and June) each year
Flights between Shanghai and Pyongyang begin operation in early April
Additional flights between Beijing and Pyongyang begin in early April (Mondays)
Key Dates:
April 12 (in 2020): Pyongyang Marathon – Held annually on either the first or second Sunday in April
April 15: Day of the Sun – Kim Il Sung's Birthday, arguably North Korea's most important calendar date
May 1: May Day – International Workers' Day
Summer (June – August)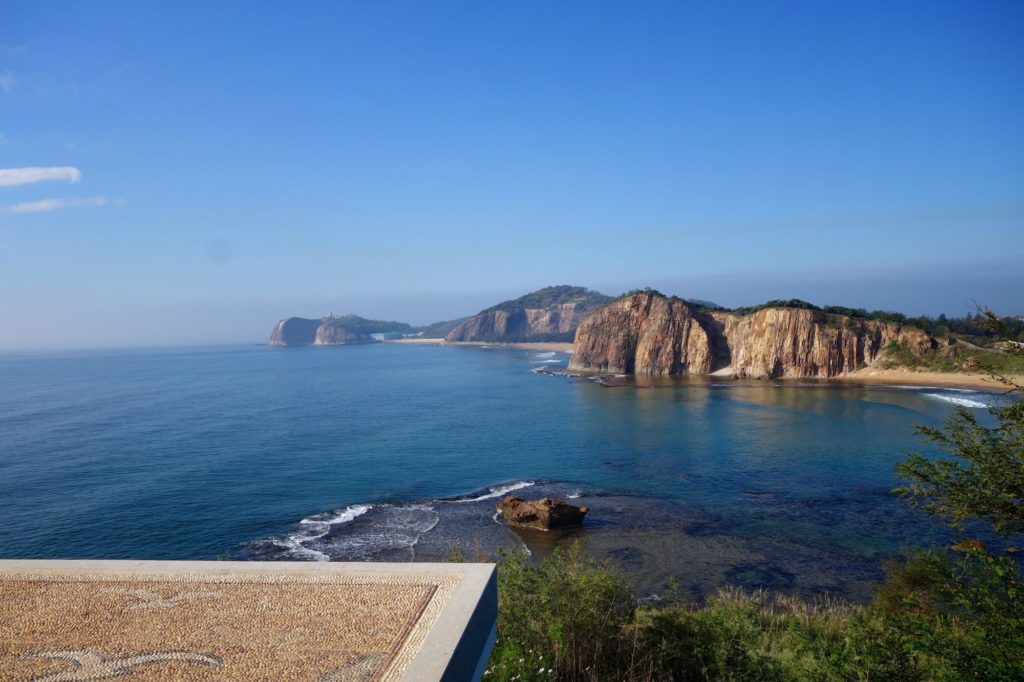 Those looking for a summer break won't be disappointed! The heat sweeps North Korea from late June with highs over 30 degrees Celsius. July and August see the most rainfall, and August is the hottest month of the year. High humidity means intensive hiking is best limited, but trekkers will be rewarded with natural waterfalls teeming at their full power. Summer is the perfect time to hit North Korea's untouched yellow-sand beaches and take advantage of the warm seawater. A coastal road trip between Wonsan and Hamhung is a must, and we stay at Majon Hotel with its own private beach where you can take our surfboards out for a dip! The convenience of being able to travel light is a bonus.
Itinerary Considerations:
Due to the high rainfall in summer, flooding can restrict visits to the far-flung regions, and to obscure sites connected by unpaved gravel or dirt road. This is particularly true in the north-east of the country
The Kumsusan Palace of the Sun (Mausoleum of Kim Il Sung and Kim Jong Il) is closed during June (and May) each year
Days are long and evenings are warm making it possible to maximize activities and enjoy picnics or open-air restaurants
Flight delays can occur as a result of rainfall and storms
Additional flights between Beijing and Pyongyang begin in early July (Fri)
Key Dates:
July 27: Victory Day – Commemorating the day the Korean War armistice was signed on July 27th, 1953
August 15: Liberation Day – Celebrated in both North and South Korea. Commemorates the liberation of Korea from Japanese occupation in 1945
Autumn (September – November)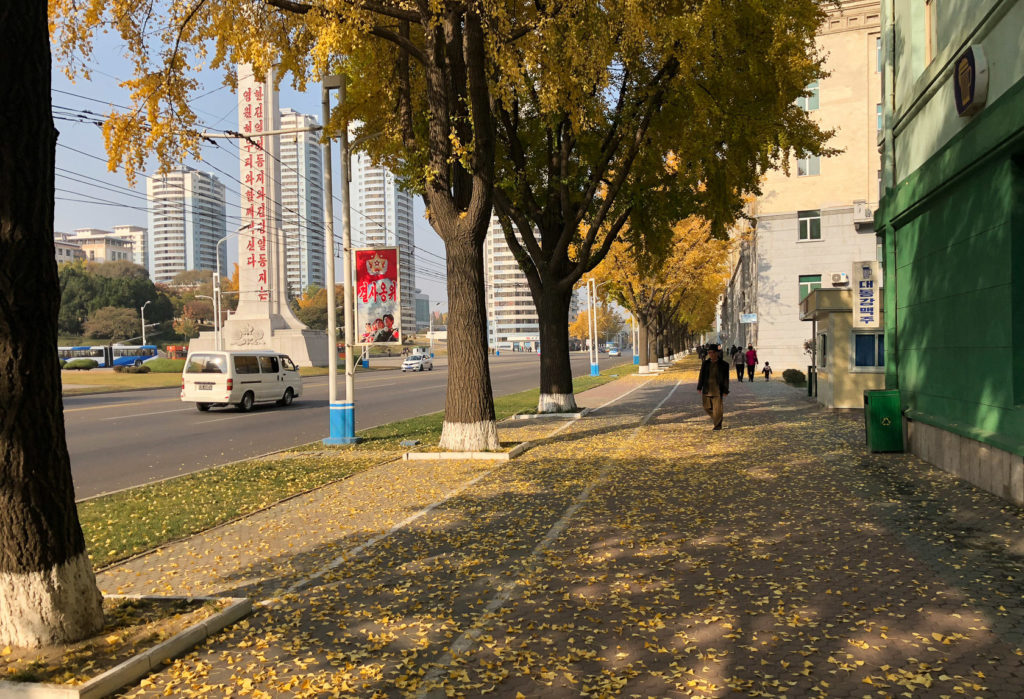 Autumn in North Korea is one of mild weather and simply breathtaking foliage. The season is deservedly romanticized in artworks found displayed across the country. September maintains the feeling of summer by day but without the rainfall of July and August and with more comfortable lows. October is cooler and drier, and with undoubtedly the most stunning landscape all year as forests are brushed with autumn hues of red, yellow and orange. A visit to the revered Mt. Kumgang during autumn will likely define your tour to North Korea! Hiking Manphok Valley and staying overnight in the mountains in North Korea's self-confessed finest hotel should be high on your list. November marks the start of the off-peak season and the weather gets very cold very quickly.
Itinerary Considerations:
September is our recommended month to visit the exclusive Mt. Paektu
The Pyongyang International Film Festival and the Autumn Trade Fair are both held in September
The Autumn Marathon is held in October
Most sites are open and regional areas are accessible
The additional flights between Beijing and Pyongyang (Mon and Fri) cease operation at the end of October
Key Dates:
September 9: National Day – Marks the foundation day of North Korea on September 9, 1948
October 10: Party Foundation Day – Commemorates the foundation of the Workers' Party of Korea
Winter (December – February)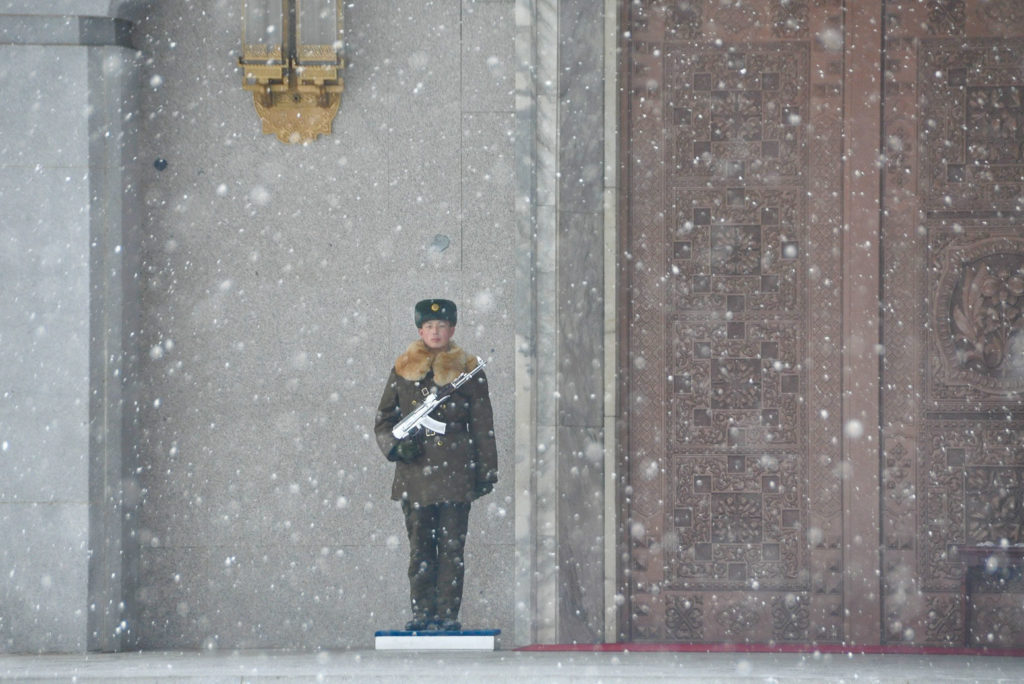 Break out your warm jacket, scarf, and gloves for a frosty adventure through North Korea as it hibernates through winter! In a country barely trodden by tourists, during the wintertime it's not uncommon to have every site all to yourself. January is the coldest month of the year, and by this time the ski season has kicked off at the world-class Masikryong Ski Resort, typically open until March when the snow begins to melt. Join children in snowball fights on Pyongyang's photogenic streets, discover ancient Buddhist temples cloaked by snow and bathe amongst the steam at the Yangdok Hot Spring Resort, set to open this 2019/20 season. Hiking remains possible and the snow-capped scenery can appear otherworldly. We stay at the best available hotels in North Korea, and the vehicles we use are modern and comfortable, so you can be assured that despite the chilly weather outside there's always a warm and cozy refuge available to you.
Itinerary Considerations:
Celebrate New Year's Eve in a way none of your friends have!
Visiting schools is not possible as the children are on vacation between late December until mid-February
Days are shorter and distances are longer. However, you can make up time as you'll have most sites to yourself
There is the chance of site and road closures due to snowfall
Flight schedules are reduced heavily for the winter period, with Shanghai flights ceasing
Key Dates
December 31: New Year's Eve – Massive fireworks display over the Taedong River in Pyongyang to be viewed from Kim Il Sung Square
February 16: Day of the Shining Star – Kim Jong Il's Birthday, festivities including mass dances are always expected
When do you recommend I visit?
If pleasant and comfortable weather is your primary concern, visiting North Korea in either May or September is highly recommended. For hiking North Korea's breathtaking scenery, late October cannot be beaten. If planning a comprehensive tour into rural areas, it's best aligned between early April and early June or mid-September and early November. For the laidback and quiet atmosphere of winter, February gets our pick as the best snowy month to discover this enigmatic country!
Now you know when to visit, check out our upcoming scheduled group tours in month order. We can otherwise arrange a tailored private tour all year round, simply contact us!